Announcements
John Jay's Bedford House is open for tours Thursday through Saturday at 1, 2, and 3pm. Tickets are sold out of the Glass Porch in the Main House.
The 1pm and 3pm tours are the standard house tour.
The 2pm tour is our daily thematic tour. Please check the calendar for details.
The Carriage Barn Education & Visitor Center  and Discovery Centers are closed for the season.
What to do Today
Guided Tours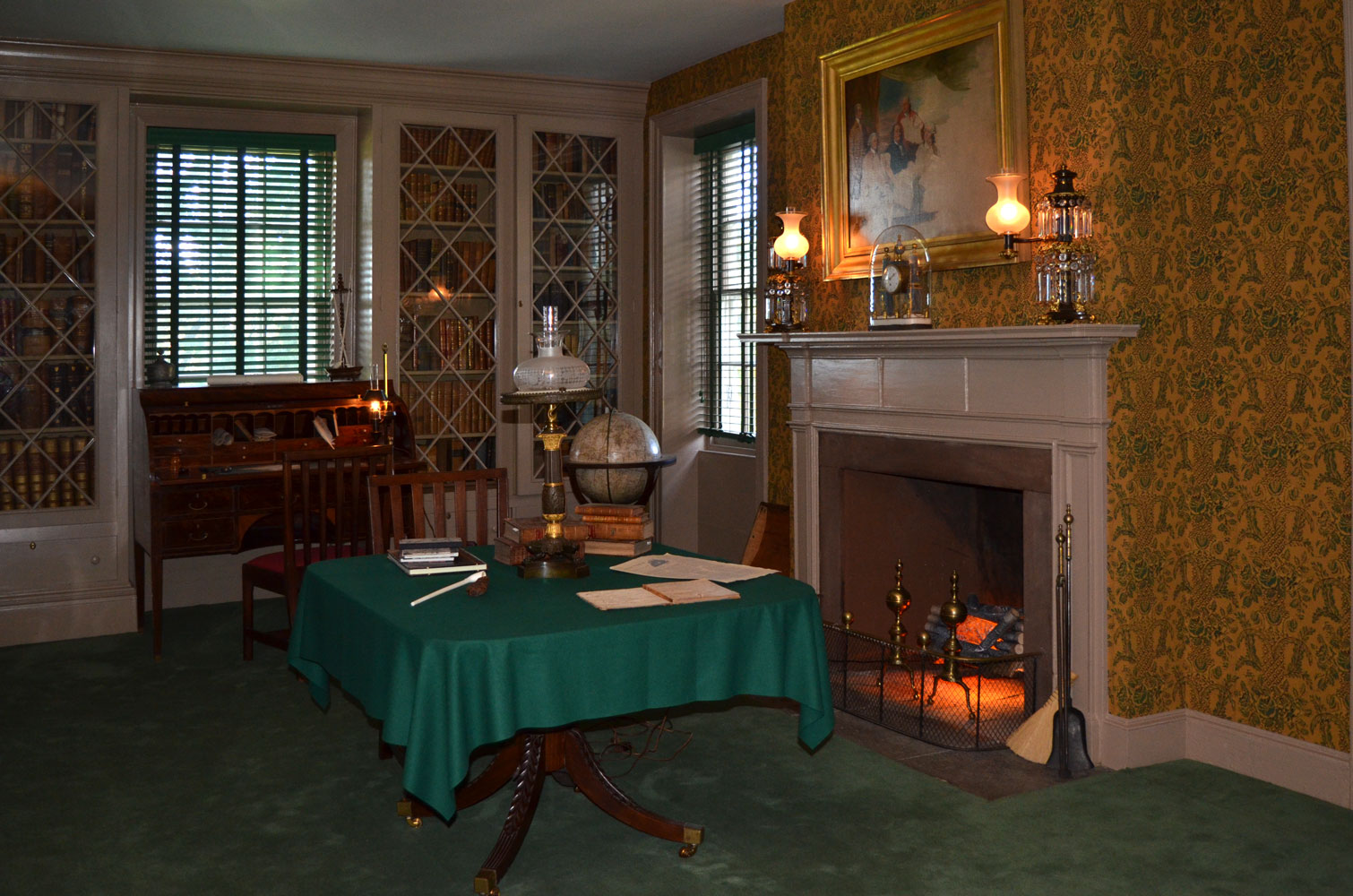 Open for a regular schedule of docent-led tours, historic Bedford House has been restored to reflect its 1820s appearance during John Jay's lifetime.
Buy Your Tickets
Upcoming Events
Object of the Week
Stephen and Harriet Myers Letters

Stephen and Harriet Myers, former slaves themselves, ran the Underground Railroad office in Albany, NY, and worked directly with John Jay II in their efforts to bring runaway slaves to freedom. We have three letters from 1860 in our collection from the Myerss that speak to Jay's relationship with the couple and dedication to their cause. A January note from Stephen,  handwritten on a publication of the Albany Anti-Slavery's office reads, "you hav my thanks for the many past favours you hav rendered me and the Bonds men in his flight to Canada." An August letter from Harriet brought news of the successful fate of the "two fugitives arrived here that you sent…they had some mony they said that you gave them…" Finally, following a general update, a December letter from Stephen notes in the postscript that he named his grandson after John Jay II's father, William Jay as "I desire to have one colored childe bear that name." The complete December letter may be seen HERE, the January note may be seen HERE, and the note from Harriet may be seen HERE. To see transcriptions of these three letters, click HERE, HERE, and HERE.
News