Announcements
THE DRIVE IN MOVIE FOR FRIDAY, AUGUST 7 HAS BEEN POSTPONED TO THE RAIN DATE OF TUESDAY, AUGUST 11.
The Board and Staff of Friends of John Jay Homestead have wondered how best to add our voices to the outcry condemning the murder of George Floyd and, more broadly, discrimination against Black Americans.
We believe that, in this moment, there is an opportunity to confront our history of racial injustice.  Racism has a history with many chapters, starting before the founding of our county.  At John Jay Homestead we know that we cannot, must not, shy away from telling the hard truths about the Jay family – how the Jays evolved in five generations from slave traders, and owners, to being leading voices in the manumission and abolition movements. The issues of racial equality we are grappling with today are the fundamental issues that confronted, head on, the Jay family.
At John Jay Homestead we want to provide an opportunity for our visitors to look back and understand one American family's role in both the oppression and advancement of Black Americans.  Through our collection of primary sources, educational tours, exhibits, and lecture series we seek to provide the resources for both children and adults to engage in this critical conversation.  Much of these materials are available on our website, including a virtual version of our exhibit Slaves, Anti-Slavery, and Five Generations of the Jays, and recordings from our Scholar's Lecture Series from many of the leading writers and scholars in this important field.
Understanding and confronting the terrible truths of the past and present is necessary for our country to move beyond racial discrimination. We welcome the participation of all our audiences in this difficult journey, and hope that together we can not only understand our past better, but even more important forge a better future.
For the latest information on visiting New York State Parks During the COVID-19 Outbreak please click HERE:
New York state parks, trails, and grounds of historic sites are open for solitary outdoor recreation. All indoor visitor facilities, such as nature centers, visitor centers, and historic houses, will be CLOSED to the public until further notice. We appreciate your support and patience as we navigate this public health crisis together.
***We are having significant issues with our phones and strongly recommend that you contact staff via email. Please click CONTACT US below for direct links to email for all staff. We apologize for any inconvenience***
What to do Today
Guided Tours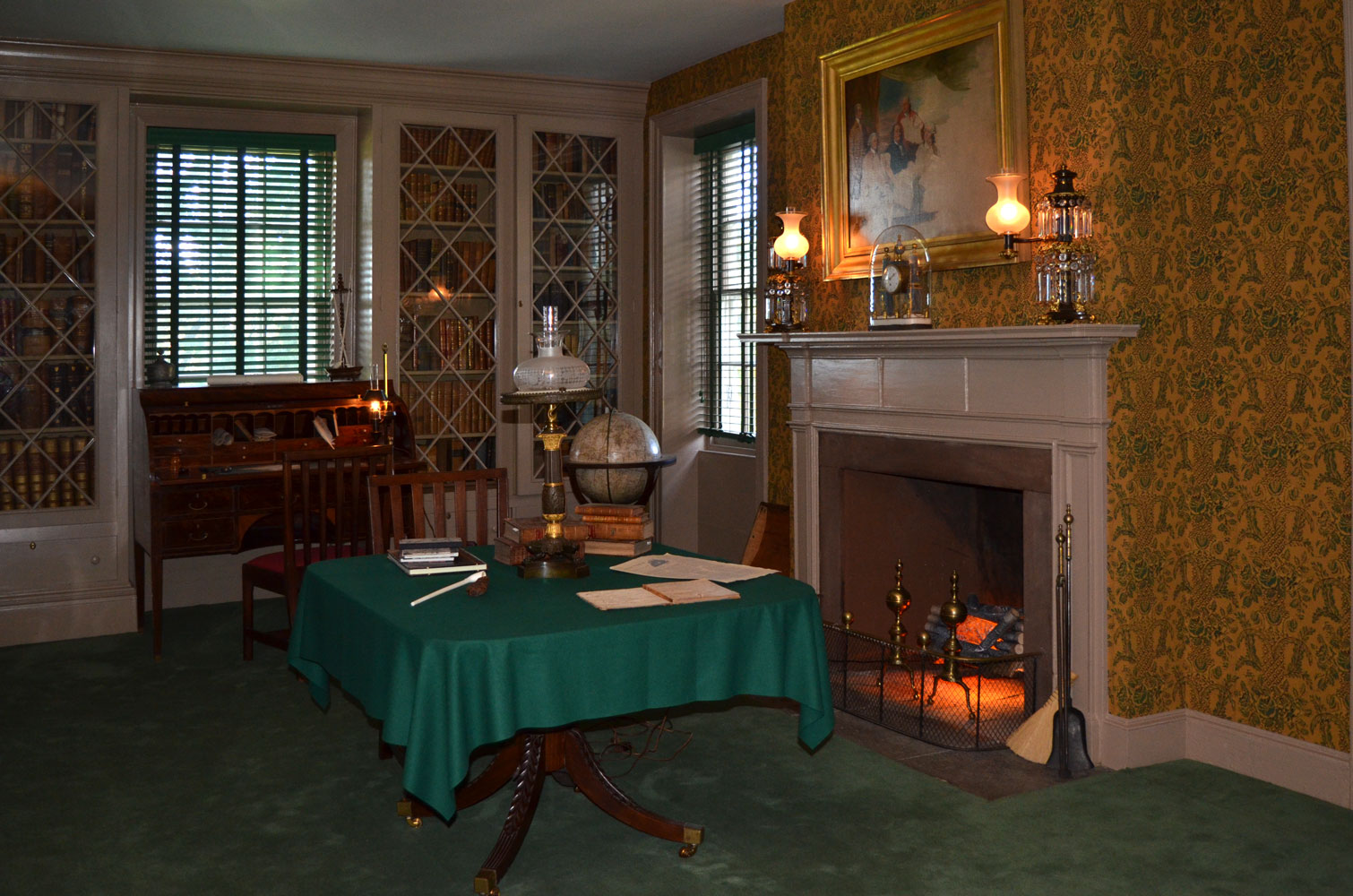 While Tours of the Historic House are suspended, we invite you to take a
Virtual Tour
.
Upcoming Events
Object of the Week
Eleanor Jay Iselin's Travel Diary
We usually offer a series of collections-based programming this time of year, but with the historic house closed in response to COVID-19, we are instead highlighting some collections items in a series of short videos. Watch Collections Manager Arthur Benware's video presentation on Eleanor Jay Iselin's Travel Diary. Check back for a new video each week!
News