Announcements
***Please note the Red Barn is closed for repairs.***
John Jay's Bedford House is open for tours Thursday through Saturday at 1, 2, and 3pm.
The 1pm and 3pm tours are the standard house tour.
The 2pm tour is our daily thematic tour. Please check the calendar for details.
On Saturdays we offer a special 25-minute Highlights Tour at 10, 10:30, 11, and 11:30am.
The number of tickets available for each tour is strictly limited. We strongly recommend you purchase your tickets in advance.
The Carriage Barn Education & Visitor Center and our Discovery Centers are closed for the season.
What to do Today
Guided Tours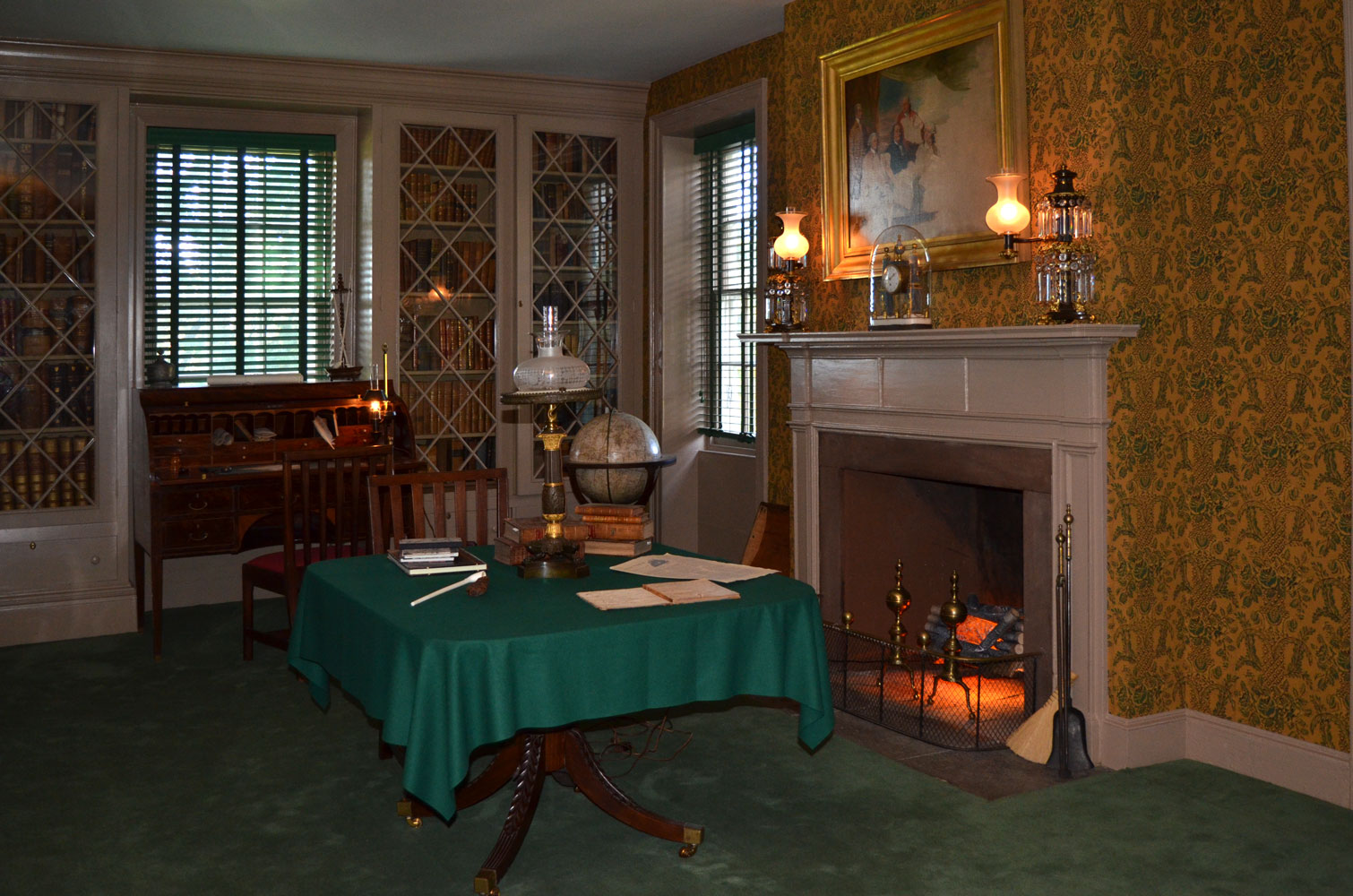 Open for a regular schedule of docent-led tours, historic Bedford House has been restored to reflect its 1820s appearance during John Jay's lifetime.
Buy Your Tickets
Upcoming Events
Object of the Week
Webster's Dictionary (1828)
Happy Birthday Noah Webster (October 16, 1758)!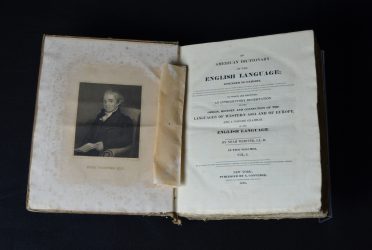 Webster published his first dictionary in 1806, A Compendious Dictionary of the English Language. In 1807 Webster began compiling an expanded and fully comprehensive dictionary; it took twenty-six years to complete. This edition of An American Dictionary of the English Language is one of the first 2,500 copies printed in 1828, published by S. Converse. John Jay Homestead also owns the 1847 and 1852 editions of Webster's Dictionary, published by George and Charles Merriam.
News