Announcements
***Please note the Red Barn is closed for repairs.***
On site purchases may only be made with cash or check as our credit card terminal is temporarily disabled. Credit cards may be used on the website. We apologize for any inconvenience. 
John Jay's Bedford House is open for tours Wednesday through Sunday at 1, 2, 3, and 4pm.
The 1pm, 3pm, and 4pm tours are the standard house tour.
The 2pm tour is our daily thematic tour. Please check the calendar for details.
On Saturdays we offer a special 25-minute Highlights Tour at 10, 10:30, 11, and 11:30am.
The number of tickets available for each tour is strictly limited. We strongly recommend you purchase your tickets in advance.
The Carriage Barn Education & Visitor Center is open Wednesday through Sunday from 12:30pm to 4pm. On Saturdays, the Carriage Barn Education & Visitor Center opens at 10am.
The Discovery Centers are open Wednesday through Sunday from 10am to 4pm.
What to do Today
Guided Tours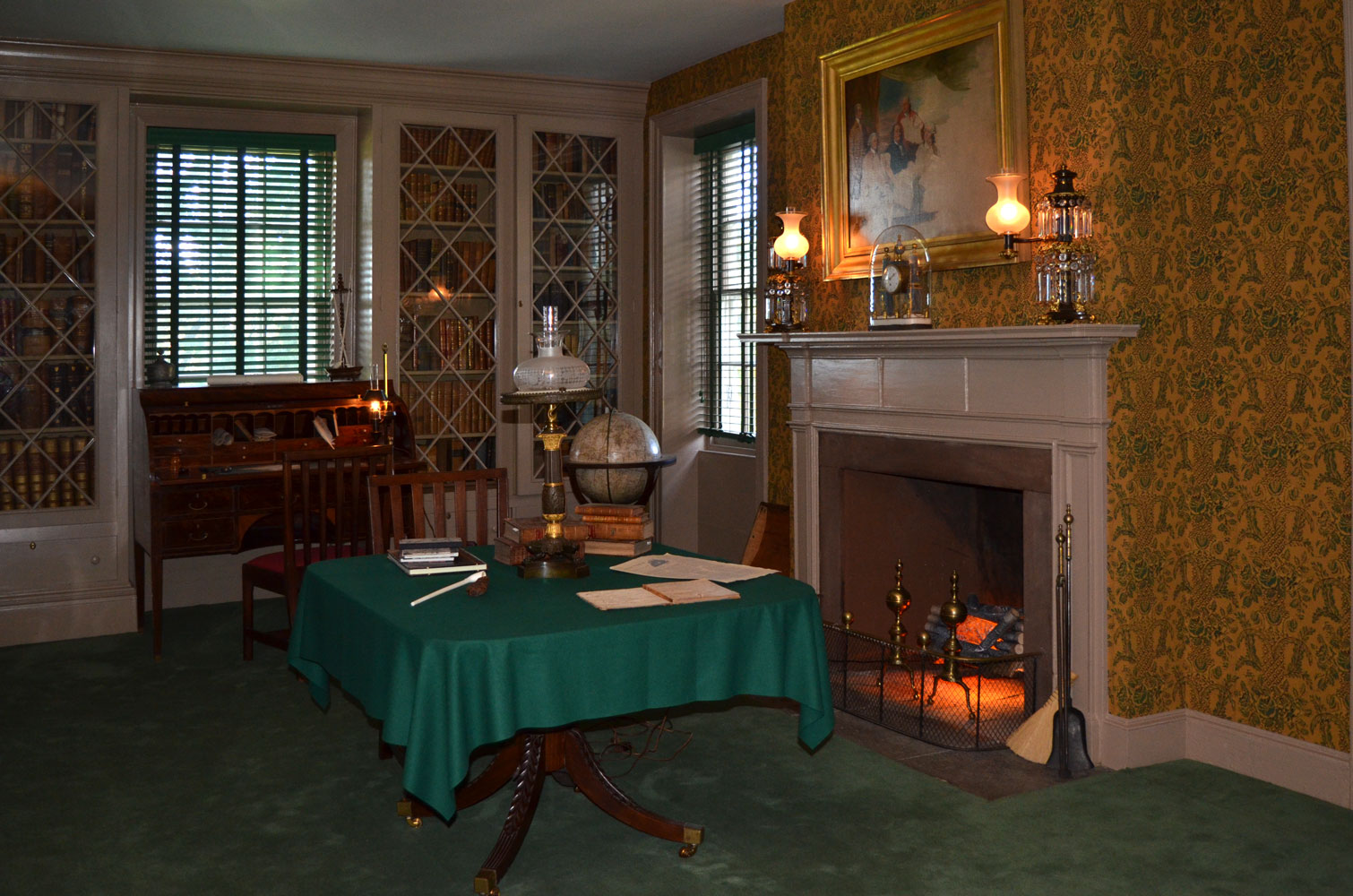 Open for a regular schedule of docent-led tours, historic Bedford House has been restored to reflect its 1820s appearance during John Jay's lifetime.
Buy Your Tickets
Upcoming Events
Object of the Week
Piano Sewing Box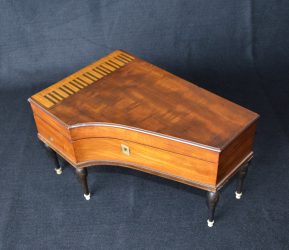 This piano-shaped necessaire, a small box for holding personal items, was made in France around 1825. It doubles as a sewing kit and music box. The top layer holds scissors, a needle case, a thimble, a hook crochet bodkin, a round winder, two matching reels, a crystal bottle for rose water or perfume, and an awl. Removing this layer reveals the music box underneath. See this, and other items the Jay women would use daily at our Curatorial Fabulous Finds program on Sunday, October 13 at 2pm.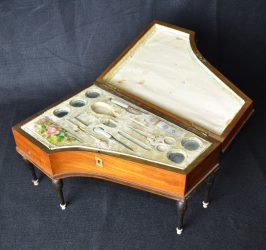 News