Announcements
For the latest information on visiting New York State Parks during the COVID-19 Outbreak please click HERE
***We are having significant issues with our phones and strongly recommend that you contact staff via email. Please click CONTACT US below for direct links to email for all staff. We apologize for any inconvenience***
What to do Today
Guided Tours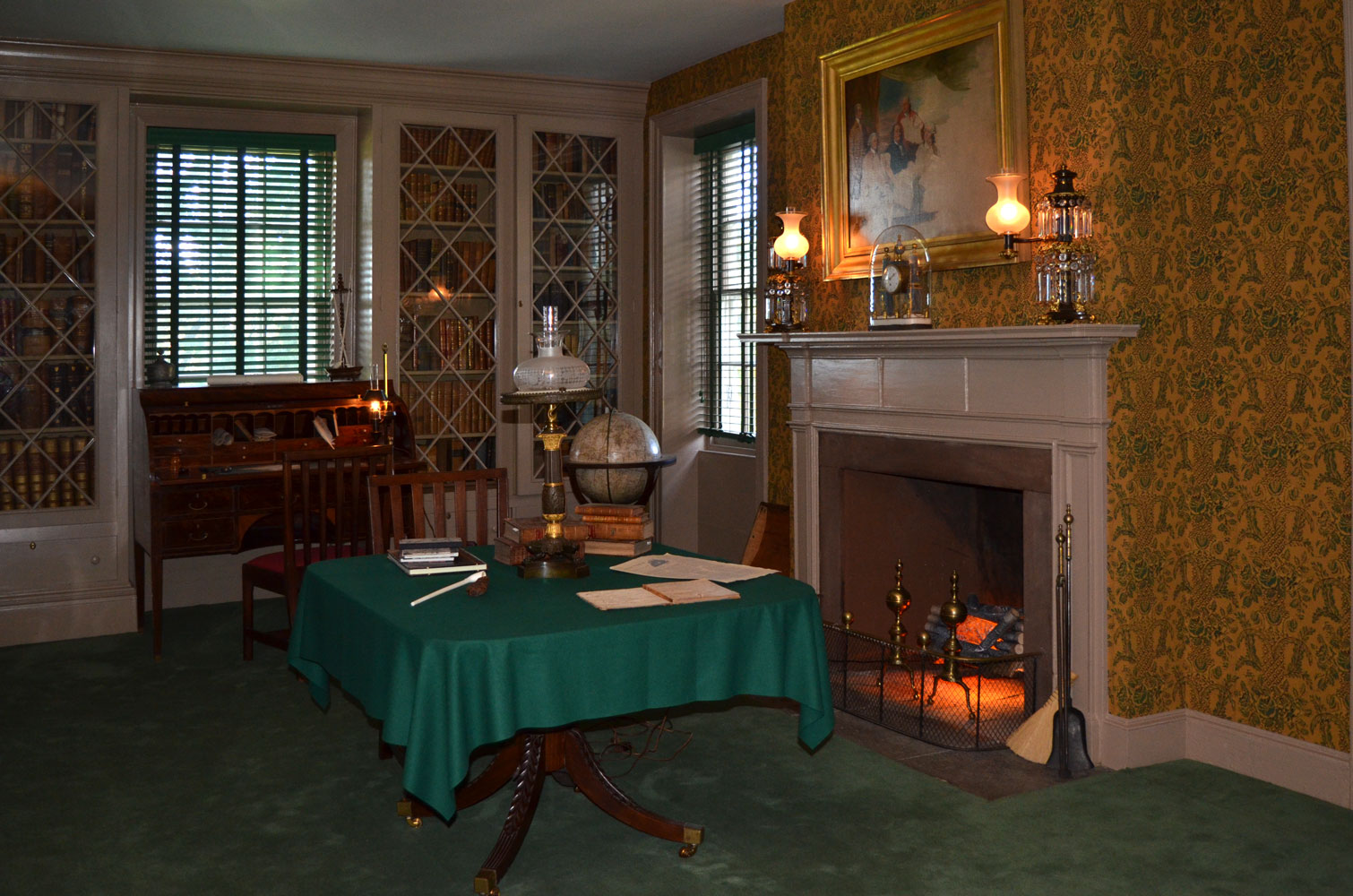 While Tours of the Historic House are suspended, we invite you to take a
Virtual Tour
.
Upcoming Events
August 27, 2020 - December 31, 2020




10:00 am - 5:00 pm
Though widely celebrated for his political and diplomatic achievements, John Jay played an important role in creating a spy network to help defend the colonies during the Revolutionary War. Designed to entertain kids for hours, each Spymaster Activity Box contains an age-appropriate book about Revolutionary spies; spy-themed books; a book full of different types of codes to create and decode; materials and directions for over a dozen spy themed crafts and activities; secret spy gear; additional games and activities you can try at home; and access to supplementary downloadable content. Reading material and activities are designed for children entering grades 2 through 6. The price per box is $100, with a 10% discount to members.  Advanced registration and payment required.  Boxes will be available for curbside pickup from John Jay Homestead on a rolling basis, beginning June 29. We will schedule your pick-up time following receipt of your order.
We have two boxes available with differentiated materials by grade level (Grades 2 & 3 OR Grades 4-6). Please purchase the correct box for your child's age.
Curb side pick up will be available on weekdays from 10am to Noon. We will email you within 1 week of your purchase with your options for a pick-up date and time.
We do also offer shipping (+$25) within the contiguous 48 United States. We will email after your purchase to get the shipping address information.
August 27, 2020 - December 31, 2020




10:00 am - 5:00 pm
September 25, 2020




10:00 am - 11:00 am

September 25, 2020




12:00 pm - 1:00 pm
John Jay began developing approximately 750 acres of land in the Bedford area as an income-producing farm in 1787, strictly as an investment at first; later to become his home in retirement. His descendants lived here into the 1950s. As you walk around the property on this guided tour, you will see many features developed by the different generations of the Jay family. Advanced registration required. Offered Wednesday through Sunday at 10am and 12pm.
The tour will step off promptly, departing from the front of the Carriage Barn.
September 25, 2020




10:00 am - 11:00 am

September 25, 2020




12:00 pm - 1:00 pm
September 26, 2020




10:00 am - 2:00 pm
WE NO LONGER REQUIRE RESERVATIONS.
PLEASE NOTE THAT ONLY A LIMITED NUMBER OF PATRONS WILL BE ALLOWED IN THE MARKET AT ONE TIME; THERE MAY BE A LINE AT THE ENTRANCE.
In order to comply with NYS Department of Agriculture and Markets guidelines, we have instituted the following new rules and procedures for the 2020 season for the safety of our patrons, vendors, and staff:
• Please follow the signs for our separate entrance and exit.
• Masks must be worn at all times by everyone attending the market. Vendors are also required to wear gloves. Each vendor stall will have hand sanitizer; additional hand sanitizer will be available at the market manager's table.
• Only one patron may be in a vendor booth at once; each vendor will have a waiting line with 6-foot spacing.
• No sampling allowed. Products will be pre-packaged to the extent possible. Contactless forms of payment are preferred.
• We ask that you refrain from socializing and do not linger while in the Market area.
• NY STATE TRAVEL ADVISORY
Please note that these rules are subject to change as we see changes in allowable activities and the re-opening of New York.
September 26, 2020




10:00 am - 2:00 pm
Object of the Week
Birds
We usually offer a series of collections-based programming this time of year, but with the historic house closed in response to COVID-19, we are instead highlighting some collections items in a series of short videos. Watch Collections Manager Arthur Benware's video presentation on our collection of bird paintings. Check back for a new video next week.
News