Announcements
Friends of John Jay Homestead invite you to join us for On the Farm (at Home)!
Click HERE for information and tickets
For the latest information on visiting New York State Parks During the COVID-19 Outbreak please click HERE:
New York state parks, trails, and grounds of historic sites are open for solitary outdoor recreation. To encourage social distancing during this crisis;
• All public programs and events are CANCELED until further notice.
• All indoor visitor facilities, such as nature centers, visitor centers, and historic houses, will be CLOSED to the public until further notice.
If you do plan on visiting, it should be for a solitary nature break. Please limit outdoor recreational activities to non-contact, and avoid activities where you may come in close contact with other people. If you arrive at a park and crowds are forming, choose a different park, a different trail or return another time/day to visit. We appreciate your support and patience as we navigate this public health crisis together.
***We are having significant issues with our phones and strongly recommend that you contact staff via email. Please click CONTACT US below for direct links to email for all staff. We apologize for any inconvenience***
What to do Today
Guided Tours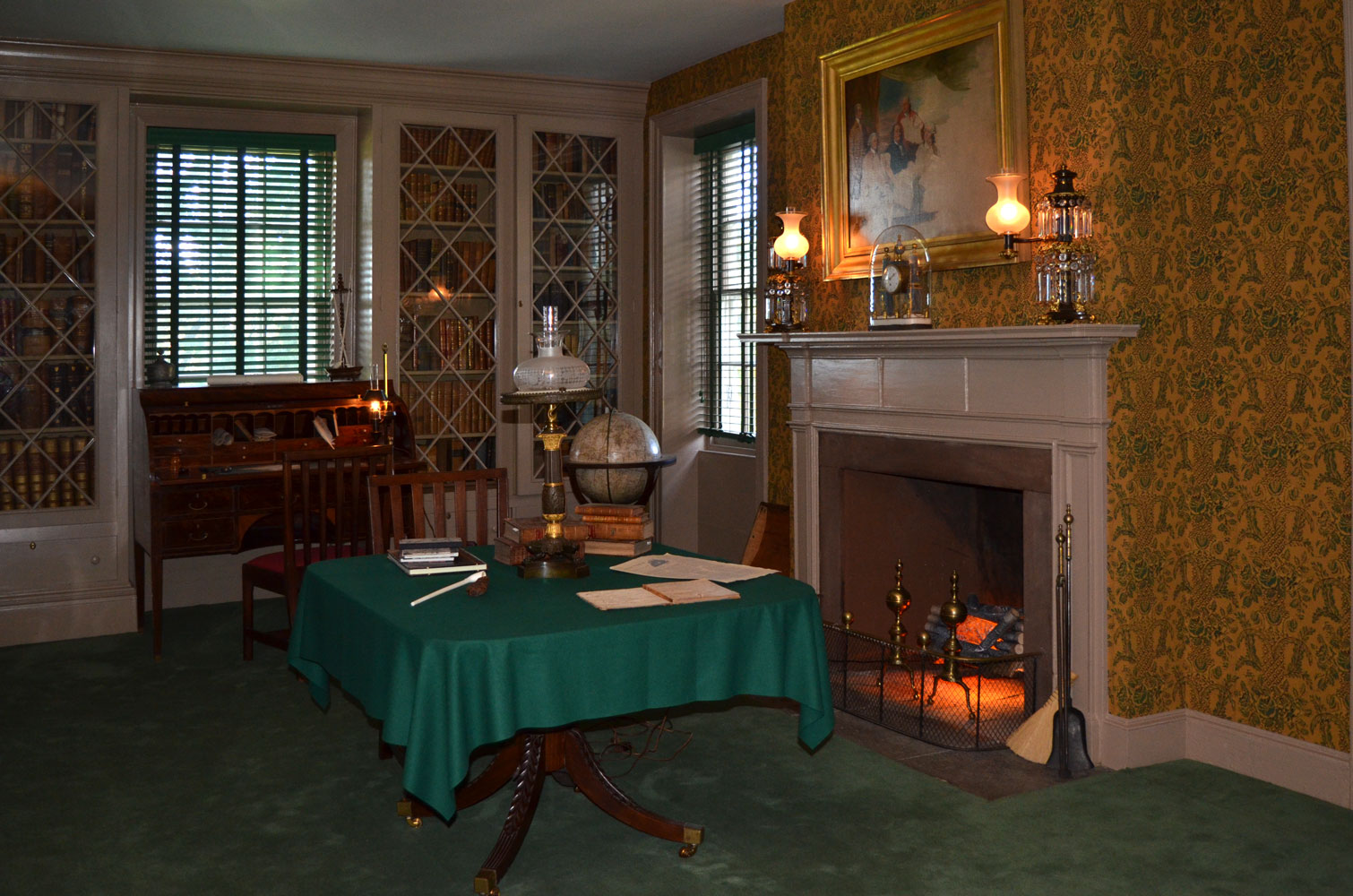 While Tours of the Historic House are suspended, we invite you to take a
Virtual Tour
.
Upcoming Events
June 6, 2020

10:00 am–10:30 am

June 6, 2020

10:30 am–11:00 am

June 6, 2020

11:00 am–11:30 am

June 6, 2020

11:30 am–12:00 pm

June 6, 2020

12:00 pm–12:30 pm

June 6, 2020

12:30 pm–1:00 pm

June 6, 2020

1:00 pm–1:30 pm

June 6, 2020

1:30 pm–2:00 pm
John Jay Homestead's Farm Market returns for the 2020 season on Saturday, June 6, and will operate through October 2020.
In response to COVID-19, we have instituted the following new rules and procedures for the 2020 season for the safety of our patrons, vendors, and staff:
Advance registration is required to reserve a 30-minute shopping time; verification of registration (printed ticket or email on phone) must be shown upon arrival.
Only one person per family is allowed to register and attend the market. Please email marketmanager@johnjayhomestead.org if you have a special circumstance that would necessitate a registration for 2 people.
Masks must be worn at all times by everyone attending the market. Vendors are also required to wear gloves.
Vendor booths will be spaced to allow for appropriate social distancing.
Only one patron may be in a vendor booth at once; each vendor will have a waiting line with 6-foot spacing.
Patrons may not touch or handle anything at vendor stalls.
Products will be pre-packaged  to the extent possible.

There will be no food demonstrations or sampling.

There will be no craft or non-food vendors, except for soap and hand sanitizer; no entertainment; and no community organization booths.
No dogs allowed. Service animals are the exception.
Each vendor stall will have hand sanitizer; additional hand sanitizer will be available at the market manager's table.
Please follow the signs for our separate entrance and exit.
Contactless forms of payment are preferred.
Please arrive no earlier than 10 minutes before your scheduled time.
Please do not linger in the Market area.
We ask that in order to maintain appropriate social distancing that you refrain from socializing while in the Market area.
Please note that these rules are subject to change as we see changes in allowable activities and the re-opening of New York.
Although we have some outdoor programming, including the Farm Market, scheduled to resume in June, the buildings at John Jay Homestead remain closed indefinitely – this includes the Red Barn, the Carriage Barn Visitor Center, and Historic Bedford House.
Please reserve a timed slot for your shopping. In order to maintain appropriate social distancing, we will only be allowing patrons with reservations into the market area.
TIME SLOTS WILL OPEN MONDAY MORNINGS FOR THE FOLLOWING SATURDAY'S MARKET
We respectfully request that you have only 1 family member register for the farm market. In order to maintain appropriate social distancing protocols, we have a limited number of "tickets" available and would like to accommodate as many households as possible.
June 6, 2020

10:00 am–10:30 am

June 6, 2020

10:30 am–11:00 am

June 6, 2020

11:00 am–11:30 am

June 6, 2020

11:30 am–12:00 pm

June 6, 2020

12:00 pm–12:30 pm

June 6, 2020

12:30 pm–1:00 pm

June 6, 2020

1:00 pm–1:30 pm

June 6, 2020

1:30 pm–2:00 pm
June 13, 2020

4:30 pm–5:30 pm
Friends of John Jay Homestead invite you to join us for On the Farm (at Home)!
Pick up 'Dinner in a Box' from John Jay Homestead prepared by Farmer and the Fish, designed by La Maison Fete between 4:30pm and 5:30pm at John Jay Homestead.
Should social distancing guidelines relax significantly, we will invite you to stay and picnic at John Jay Homestead that evening. We will provide a special dinner for you to enjoy with family or friends either, in person or virtually.
Boxes will include everything you need to enjoy On the Farm at home: picnic snacks, three course meal, and table setting for your picnic. A la carte add ons include specialty cocktails, wildflower arrangements, and children's meals.
Available as follows:
Seed Sower – Box for 2 People ($250)
Shepherd – Box for 4 People ($500)
Harvester Table – Boxes for 8 People ($1,500)*
*If you would like to host a table for friends, virtually or in person, please purchase a Harvester Table, and we will be in touch to help arrange the details for your dinner party. Harvester Tables include flower arrangement and cocktails.
Box Options*
Vegetarian: 
Pimento Cheese & Sourdough Croutons ~ dilly pickle chips
Spring Vegetable Strata ~ daily harvest, puff pastry & chaseholm creamery camembert
Fish:
Hawaiian Big Eye Tuna Hand Roll ~ house pickled ginger & farm horseradish
Chilled Maine Lobster & Shrimp ~ sugar snaps & radish, radicchio & asparagus all from the farm, quinoa & farm herb vinaigrette
Meat:
Shrimp and Lobster Cocktail
Purdy's Fried Chicken Thighs & Legs, Smoke House Ribs ~ cheddar maple jalapeno cornbread, English pea & red potato dill salad, hot honey & Purdy's BBQ sauce
*All box options include a picnic snack of house made kettle potato chips and dip and chocolate mousse for dessert.
Add On Options
Drinks, each bottle serves 2
Margarita
Rhubarb Cosmo
Lemongrass Mojito
Perfect Old Fashioned
Children's Meal, serves 2
Wildflower Arrangement
We encourage all guests to bring food donations on June 13 to be distributed to local food banks that are supporting the growing population in our community experiencing food insecurity due to the COVID-19 pandemic.
**Please note that all payments are processed through Paypal, however you do not need a Paypal account to pay online. Follow the steps to enter any credit card you would like.
If you cannot attend but wish to make a donation, please click here.
June 13, 2020

4:30 pm–5:30 pm
June 19, 2020

8:00 pm–11:00 pm
Join us as we partner with Bedford Playhouse to present our first Drive In Movie at John Jay Homestead, with Raiders of the Lost Ark on the big screen.
Tickets are limited and must be purchased before the event.
$30/car
Gates open at 8:00 | Movie begins at 8:45
*Rain Date: June 25
Concessions by Bedford Playhouse must be purchased in advance.
Option 1 – 2 large bags of popcorn with 1 M&M's, 1 Twizzlers and 2 20 oz sodas ($20)
Option 2  – 2 large and 2 medium bags of popcorn with 2 M&M's, 2 Sour Patch Kids and 4 20 oz sodas ($40)
Option 3 – 3 medium and 3 large bags of popcorn, 2 M&Ms,  2 Sour Patch Kids, 2 Reeses Pieces, 6 pack of 20 oz Pepsi ($65)
Option 4 –  2 medium bags of popcorn  ($10)
June 19, 2020

8:00 pm–11:00 pm
Object of the Week
John Jay's Sword
We usually offer a series of collections-based programming this time of year, but with the historic house closed in response to  COVID-19, we are instead highlighting some collections items in a series of short videos. Watch Collections Manager Arthur Benware's video presentation on John Jay's Sword. Check back for a new video each week!
News