Announcements
For the latest information on visiting New York State Parks during the COVID-19 Outbreak please click HERE
***We are having significant issues with our phones and strongly recommend that you contact staff via email. Please click CONTACT US below for direct links to email for all staff. We apologize for any inconvenience***
What to do Today
Guided Tours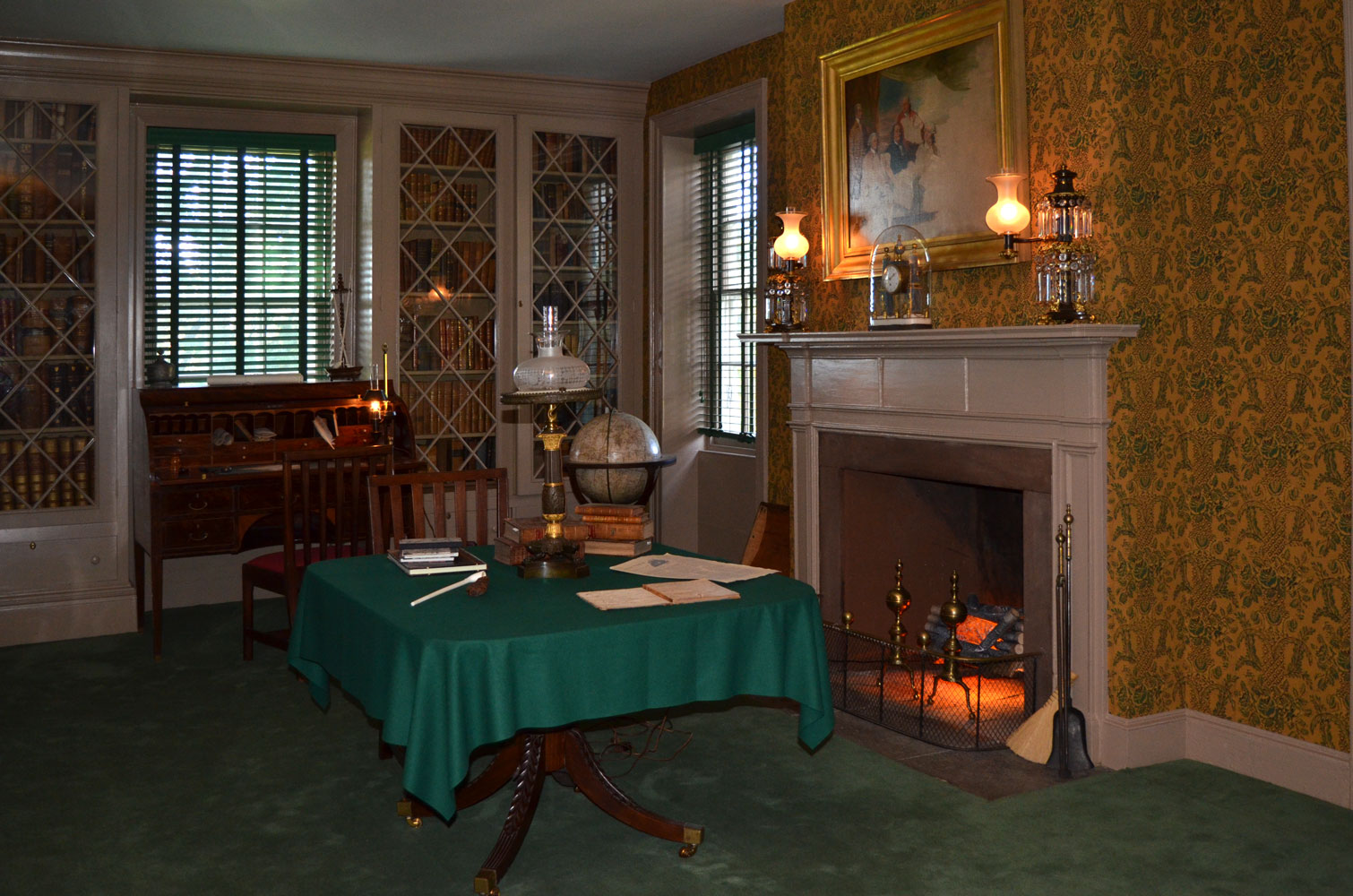 While Tours of the Historic House are suspended, we invite you to take a
Virtual Tour
.
Upcoming Events
February 1, 2021 - December 31, 2021




10:00 am - 7:00 pm
Though widely celebrated for his political and diplomatic achievements, John Jay played an important role in creating a spy network to help defend the colonies during the Revolutionary War. Designed to entertain kids for hours, each Spymaster Activity Box contains an age-appropriate book about Revolutionary spies; spy-themed books; a book full of different types of codes to create and decode; materials and directions for over a dozen spy themed crafts and activities; secret spy gear; additional games and activities you can try at home; and access to supplementary downloadable content. Reading material and activities are designed for children entering grades 2 through 6. The price per box is $100, with a 10% discount to members.  Advanced registration and payment required.  Boxes will be available for curbside pickup from John Jay Homestead on a rolling basis, beginning June 29. We will schedule your pick-up time following receipt of your order.
We have two boxes available with differentiated materials by grade level (Grades 2 & 3 OR Grades 4-6). Please purchase the correct box for your child's age.
Curb side pick up will be available on weekdays from 10am to Noon. We will email you within 1 week of your purchase with your options for a pick-up date and time.
We do also offer shipping (+$25) within the contiguous 48 United States. We will email after your purchase to get the shipping address information.
February 1, 2021 - December 31, 2021




10:00 am - 7:00 pm
March 3, 2021 - December 31, 2021




11:00 am - 11:55 pm
Almost 250 years ago, the colonists decided they'd had enough of British rule and wanted to become their own country. They declared their independence, fought a war and worked together to form a new nation. Founding Father John Jay worked in a number of different positions during the Revolution. Along with men like, George Washington, Alexander Hamilton and Benjamin Franklin, Jay helped American become its own country. Now it's your turn to discover what the Revolutionary War was all about. This Activity Box contains materials for hours of excitement as you delve into the world of the American Revolution.
Inside your box you'll find supplies and directions for several crafts and activities. These include:
• Make your own quill pen
• Write with invisible ink
• Make a cup and ball game
• Lantern making
• And much more!
Your Revolutionary War box also contains two great books; one is about the ins and outs of the Revolution and the other tells us about the British side of the war. We also have included some cool gadgets to help you along the way.
We will email you within 1 week of your purchase with your options for a pick-up date and time.
Unfortunately, due to the contents of this box, we cannot offer shipping.
March 3, 2021 - December 31, 2021




11:00 am - 11:55 pm
March 16, 2021




7:00 pm - 8:00 pm
Brenda Wineapple,The Impeachers: The Trial of Andrew Johnson and the Dream of a Just Nation 
Pro-Union Democrat and the only senator from a Confederate state not to resign at his state's secession, Lincoln's running mate on the National Union ticket and an "accidental President" after Lincoln's assassination, impeached but not convicted, Andrew Johnson became a vivid example of a defiant, erratic and highly unpopular President deeply at odds with his Congress through a period of disruptive social and political change.
Wineapple is an award-winning author, currently teaching at Columbia University and the New School in New York City. Her books include Ecstatic Nation, about the tumultuous period before the Civil War, as well biographies of Hawthorne and Gertrude and Leo Stein and an exploration of the friendship between Emily Dickinson and the abolitionist Thomas Wentworth Higginson, which was a finalist for a National Book Critics Circle Award.  She was previously Director of the Leon Levy Center for Biography at The Graduate School, CUNY, and its Writer-in-Residence.
Part of the 2021 Lecture Series for John Jay Homestead, Seats of Power.
This series will be in webinar format on Zoom beginning promptly at 7:00pm.

Registration is free but required. A Zoom link will be sent to registered attendees the day before the lecture.
To join the Lecture Committee, click here.
March 16, 2021




7:00 pm - 8:00 pm