Right now there are lots of entertaining and educational movies and TV shows available.  John Jay Homestead has put together a watch list of history-themed movies and shows that are currently streaming on popular platforms.  Get the family together, make some popcorn and enjoy!
Currently Streaming on Netflix: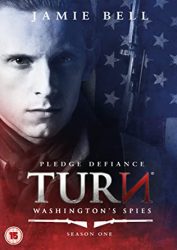 Turn: Season 1 (series)
Synopsis: During the Revolutionary War, New York farmer Abe Woodhull joins with his friends in secretly gathering intelligence to defeat the British.
This series is based on the Culper Spy Ring, who were George Washington's personal spies during the revolution.  Washington worked closely with John Jay who was responsible for all counterintelligence missions in New York.
Age recommendation: 10 and up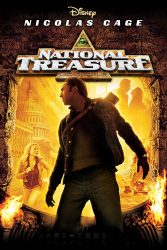 National Treasure
Synopsis: This movie follows a group of treasure hunters attempting to find riches rumored to have hidden by George Washington, Thomas Jefferson and Benjamin Franklin.
Many historical locations are visited throughout the film including Independence Hall, The National Archives and Trinity Church.  This action-packed film is fun for the whole family and discusses many of our favorite founders.
Rated: PG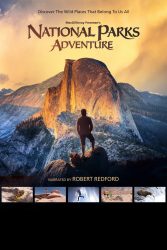 National Parks Adventure (documentary)
Synopsis: Narrated by Robert Redford, this documentary tours the awe-inspiring landscapes, historic sites and untamed wilderness of America's great parks. Run time is 42 minutes.
Rated: G
Currently Streaming on Disney Plus: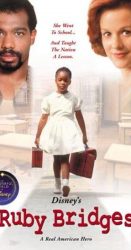 Ruby Bridges
Synopsis: This film presents the real-life tale of young Ruby Bridges, one of the first African American children to attend an integrated school in the Deep South. At only age 6, Ruby is selected to attend an all-white school in New Orleans, causing an uproar in the racially divided region.
This family friendly movie does a great job of making the Civil Rights Movement relatable to young children.  Ruby's school was desegregated in 1960, showing us that history is not always in the distant past.
Rating: Not rated, content appropriate for ages six and up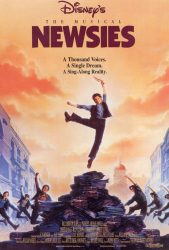 Newsies
Synopsis: A musical based on the New York City newsboy strike of 1899. When young newspaper sellers are exploited beyond reason by their bosses, they set out to enact change and are met by the ruthlessness of big business.
While much of the plot is fictionalized, it does explore historic topics like child labor, labor strikes and unionization, and city life at the turn of the 20th century.
Rated: PG
Note: The Broadway musical version of Newsies is also available
Currently Streaming on Amazon Prime: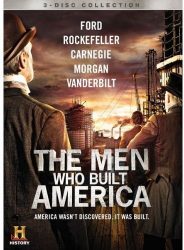 The Men who Built America
Synopsis: This four-part mini-series focuses on the lives of Cornelius Vanderbilt, John D. Rockefeller, Andrew Carnegie, J. P. Morgan, Thomas Edison, and Henry Ford. It tells how their industrial innovations and business empires revolutionized modern society.
Rating: Not rated content appropriate for 12 and up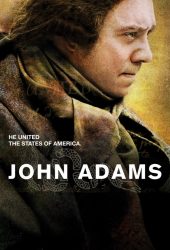 John Adams
Synopsis: This seven-part miniseries chronicling most of U.S. President John Adams's political life and his role in the founding of the United States. The screenplay was based on David McCollough's book of the same name.
Prior to becoming the second president, John Adams was a well-respected diplomat.  He spent more years abroad than any other American of the revolutionary era. He worked closely with John Jay on a number of issues.
Rating: Not rated; content appropriate for 12 and up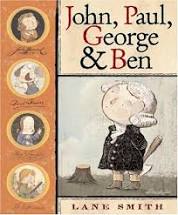 John, Paul, George and Ben
Synopsis: This is an animated version of the book of the same name by Lane Smith. This picture book tells the story of five of the Founding Fathers of American independence: John Hancock, Paul Revere, George Washington, Benjamin Franklin and Thomas Jefferson.
This 12-minute film is great for younger learners.  It gives a humorous introduction to some of our country's founders. The movie is narrated by James Earl Jones. It can be enjoyable for the young and young at heart.
Rating: Not rated; content appropriate for all ages