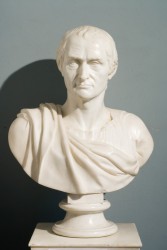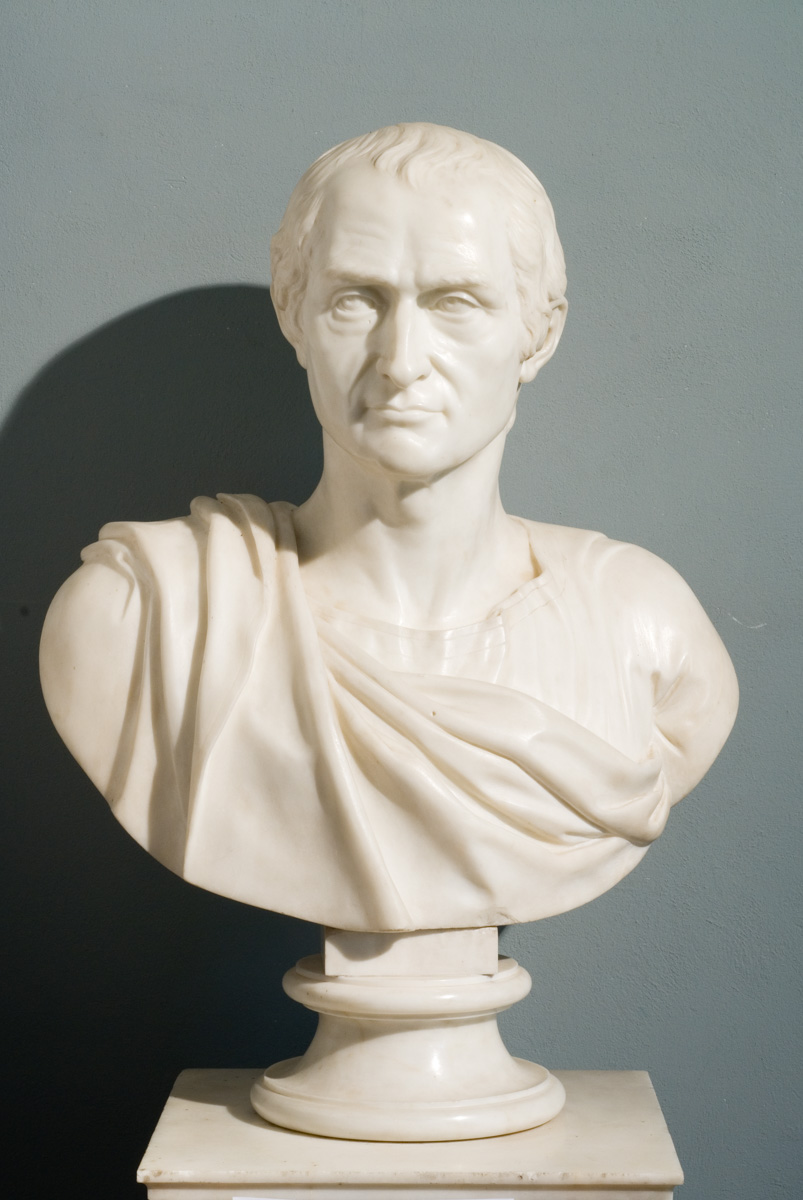 Bust of John Jay
1827
Marble
Copy by Octavianus Giovannozzi, after Giuseppe Ceracchi (1751-1801)
JJ.1958.274
This marble bust of John Jay is a copy made by Octavianus Giovannozzi after an original by the famed Italian sculptor Giuseppe Ceracchi. The original was a life-sized portrait bust made out of terra cotta, which Jay sat for in 1792. In it, Jay is depicted as being draped in a toga, resembling a Roman statesman. This is an allusion to the United States' new republican form of government.
There are two marble copies of this bust, both by Giovannozzi. The other one is still owned by a Jay descendent. This one is signed on the back by the artist, along with the date "1827". Originally, the bust was installed in the niche above the ballroom's fireplace when it was first constructed.
While not much is known about Octavianus Giovannozzi, there is a lot known about the original artist, Giuseppe Ceracchi. Ceracchi was originally born in Italy but was a passionate republican during both the American and French revolutions. In 1791, he came to Philadelphia where he hoped to earn a commission from Congress for a monument commemorating the American Revolution. While this never happened, he was able to complete around 36 portrait busts of many American Revolution leaders during two trips to America. This included Benjamin Franklin, Thomas Jefferson, George Washington, George Clinton, Alexander Hamilton, and John Jay.
You may view the Object of the Day Archives HERE