Be an Object Detective – can you guess what today's Mystery Object is?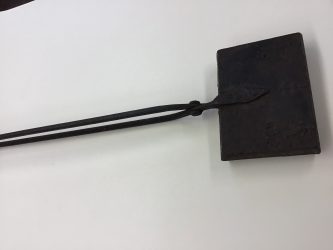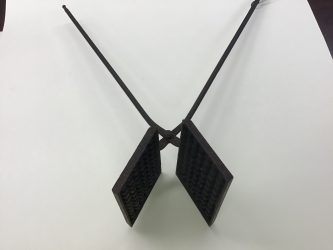 Here are some questions to answer about the object:
Why do you think this object has a long handle?
Looking at the inside of the object, what do you think it was used for?
What room do you think this object would have been used in?
Yesterday's Mystery Object was a Trivet.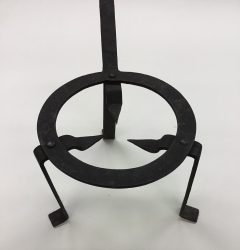 It is made of iron and it would primarily be used in a kitchen. The large fireplace is where most of the cooking would be done but if there was not enough room to cook everything in the fireplace itself, a trivet would be used. Placed on the stone floor just outside of the fireplace (called a hearth), trivets would be set up to cook. Trivets like this stood high up off the floor so that a smaller fire could be lit beneath it.
You may view the Mystery Object archives HERE