Be an Object Detective – can you guess what today's Mystery Object is?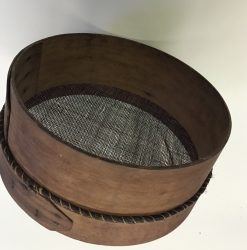 Here are some questions to answer about the object:
Looking at this object, can you guess what materials it is made of?
What shapes do you see when you look at this object?
What do you think this object was used for?
What room in the house would this object be used in?
Yesterday's Mystery Object was a Funnel.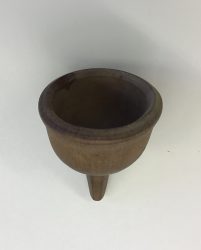 This funnel is made of wood. Funnels are often used today however they are usually made out of plastic. Plastic or wood, all funnels serve the purpose of guiding liquid from one container into another. If you are pouring a liquid into a container that has a small opening, a funnel will help prevent the liquid from spilling and making a mess.
You may view the Mystery Object archives HERE