Be an Object Detective – can you guess what today's Mystery Object is?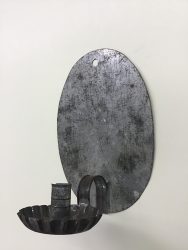 Here are some questions to answer about the object:
Who do you think made this object?
What shapes do you see when you look at this object?
What do you think this object was used for?
Yesterday's Mystery Object was a Waffle Maker.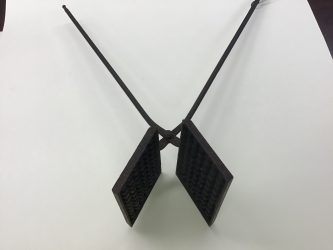 It is used to make waffles, of course! Once the waffle batter was made, the waffle iron would be greased and heated in the fire. Once hot the iron would be removed from the fireplace for a moment, opened, and the batter would be poured in. The waffle iron would then be returned to the fireplace for a few minutes to finish cooking up the waffles. When finally done, the waffle iron would be taken out and opened again. The batter would be cooked, and the checkered pattern would be imprinted in it.
You may view the Mystery Object archives HERE