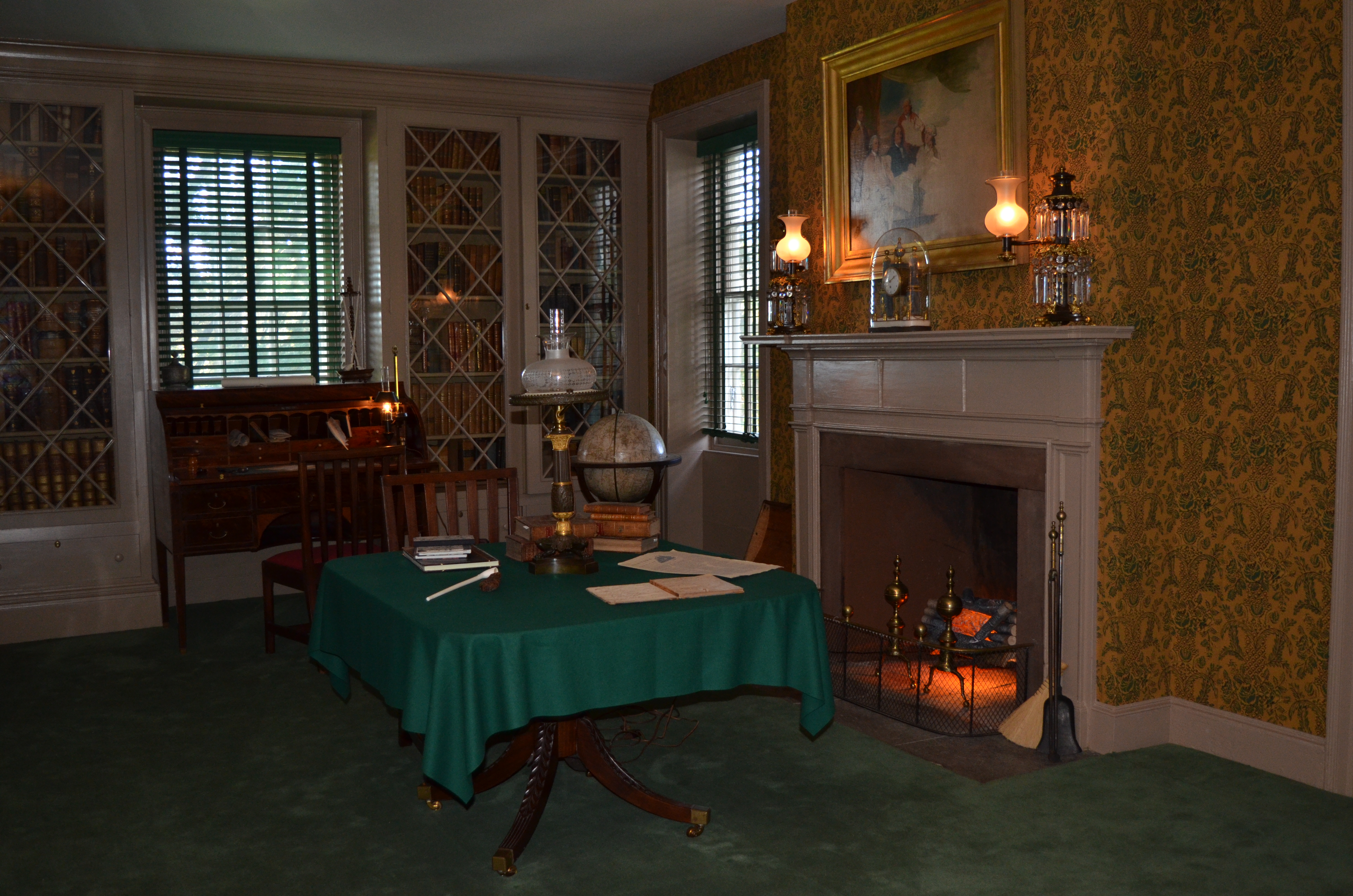 John Jay's Office
The first phase of this project has been the restoration and reinterpretation of John Jay's Office and adjacent Service Hall. These rooms required capital improvements, reproduction of original historic wallpaper, conservation of collections, new collections acqisitions, reproduction carpet, and historic lighting.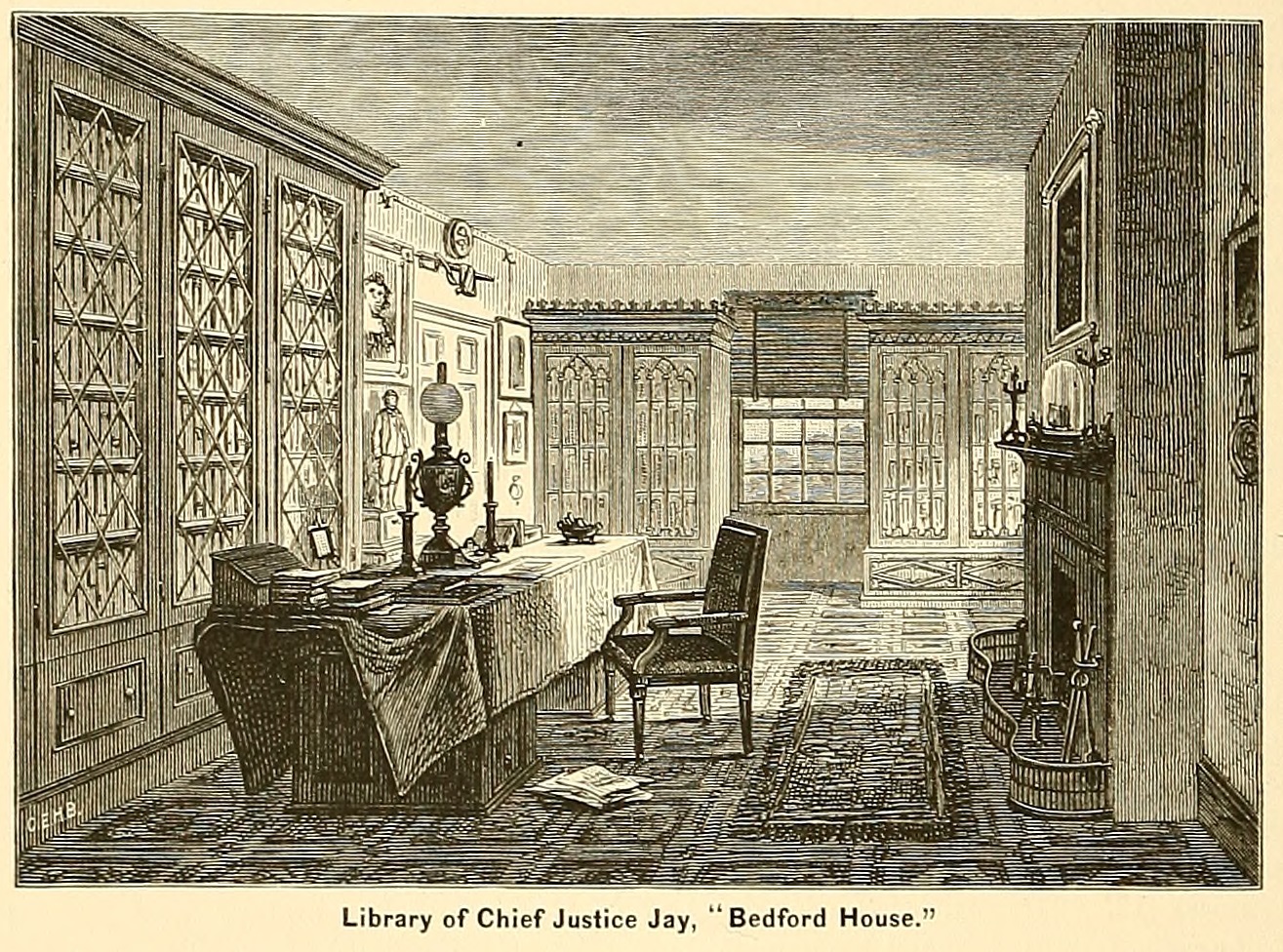 The Concept
The general layout of the office was modelled on an engraving of the roomappearing in Martha Lamb's History of the City of New York. The center library table in the office today mimics the desk pictured here. One of the  1789 United States Senate chairs is depicted, as is the clock on the mantle.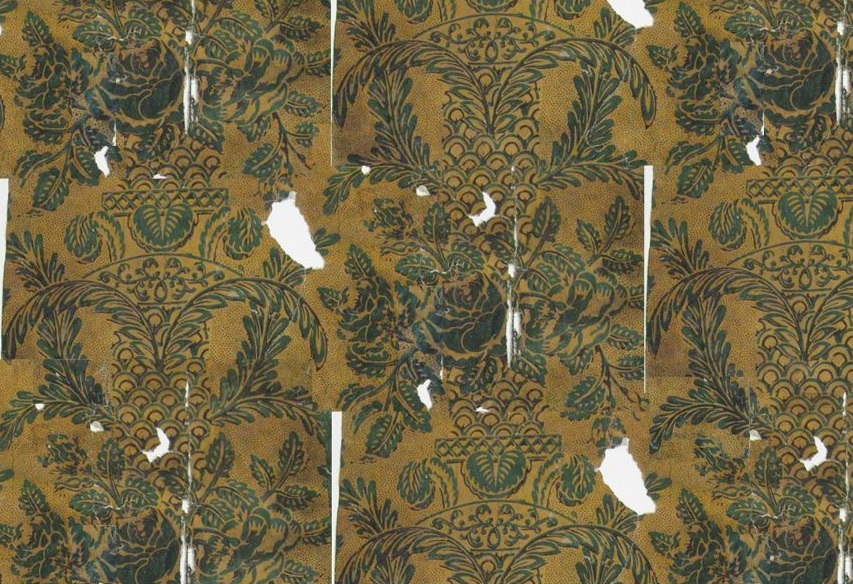 Original 1820s Wallpaper
A small piece of the original 1820s wallpaper was discovered in the office during the initial restoration of the 1960s. Adelphi, a historic wallpaper manufacturer, used this small remenant to determine the complete pattern and colorway. They created custom wood blocks for us that were used to block-print our wallpaper.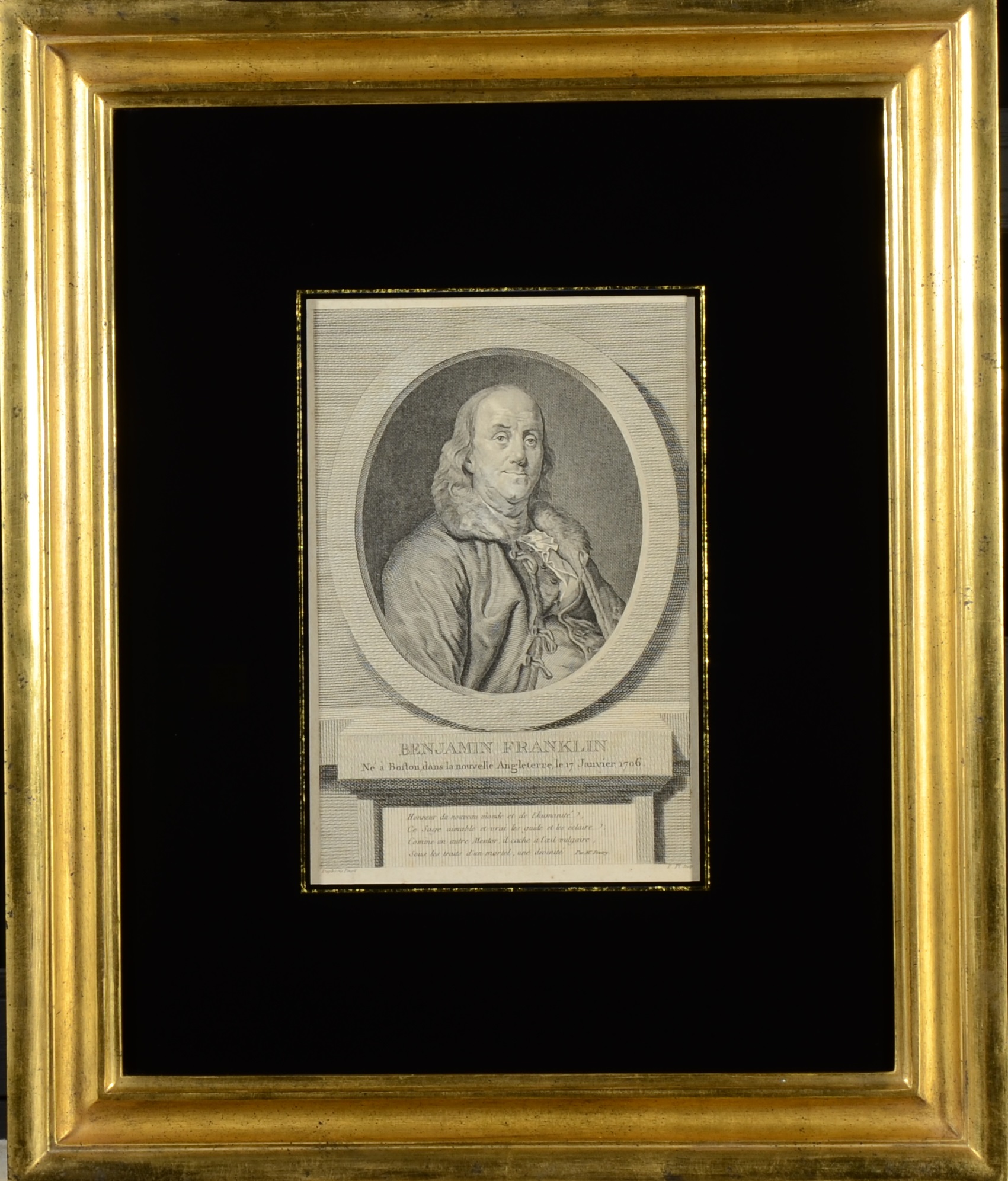 Original Historic Prints
Seven prints, originally owned by John Jay, were selected from the Homestead's collection for this room. Each print received conservation treatment at our Peebles Island Resource Center paper conservation lab. Frames were selected from Julius Lowy Frame and Restoring Company. Lowy aslo created the reverse-glass mats for the prints. This print of Benjamin Franklin was given to Sarah and John Jay at the request of Sarah Jay. Franklin responded to the request in a letter to John Jay dated June 13, 1780.
"Mrs: Jay does me much Honour in desiring to have one of the Prints that have been made here of her Countryman. I send what is said to be the best of 5 or 6 engraved by different hands, from different Paintings."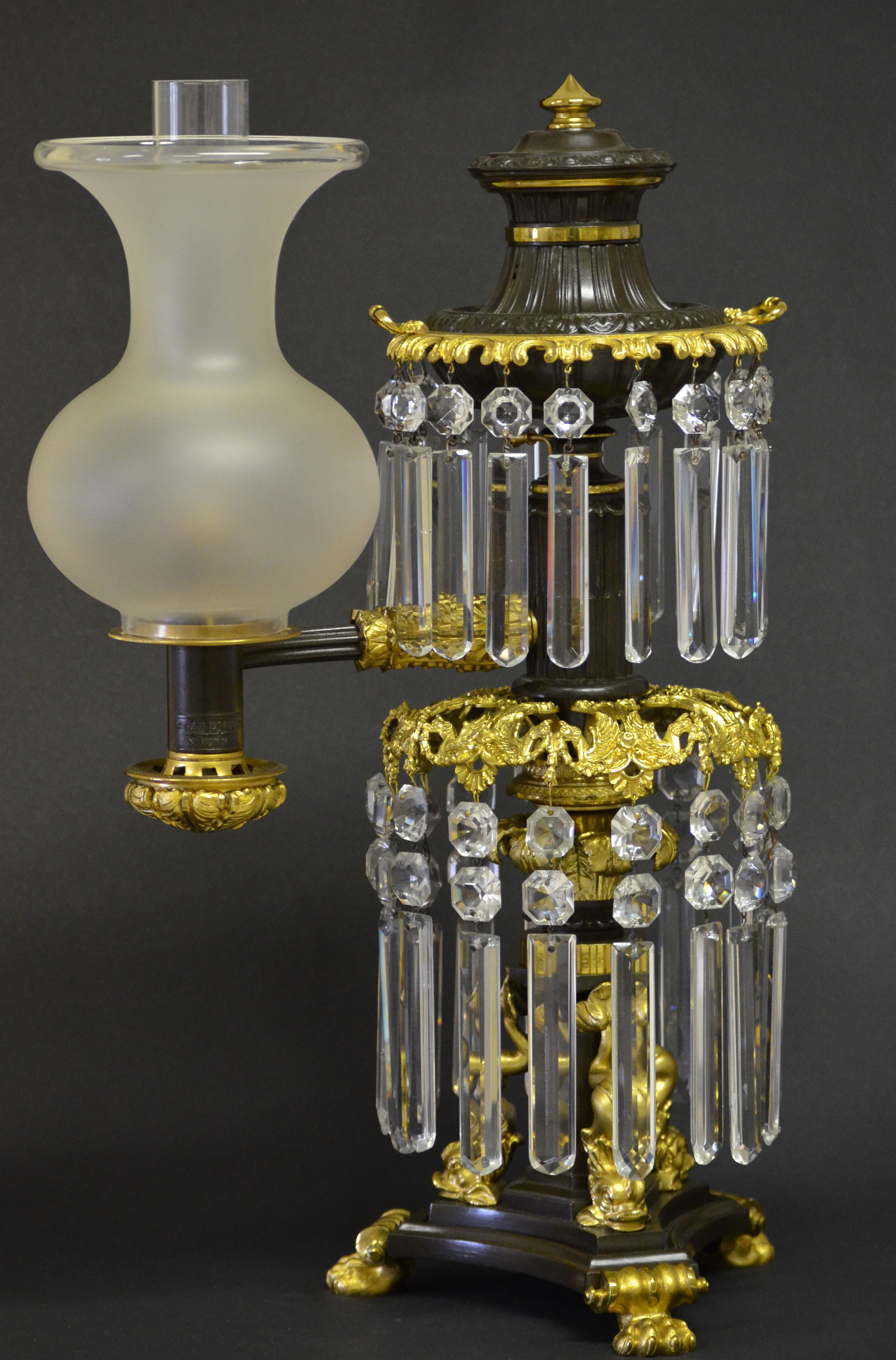 Historic Lighting
Electrified historic lamps were selected for the room. In the early 19th century, different types of oil lamps were beginning to replace candles. These objects are both beautiful and functional.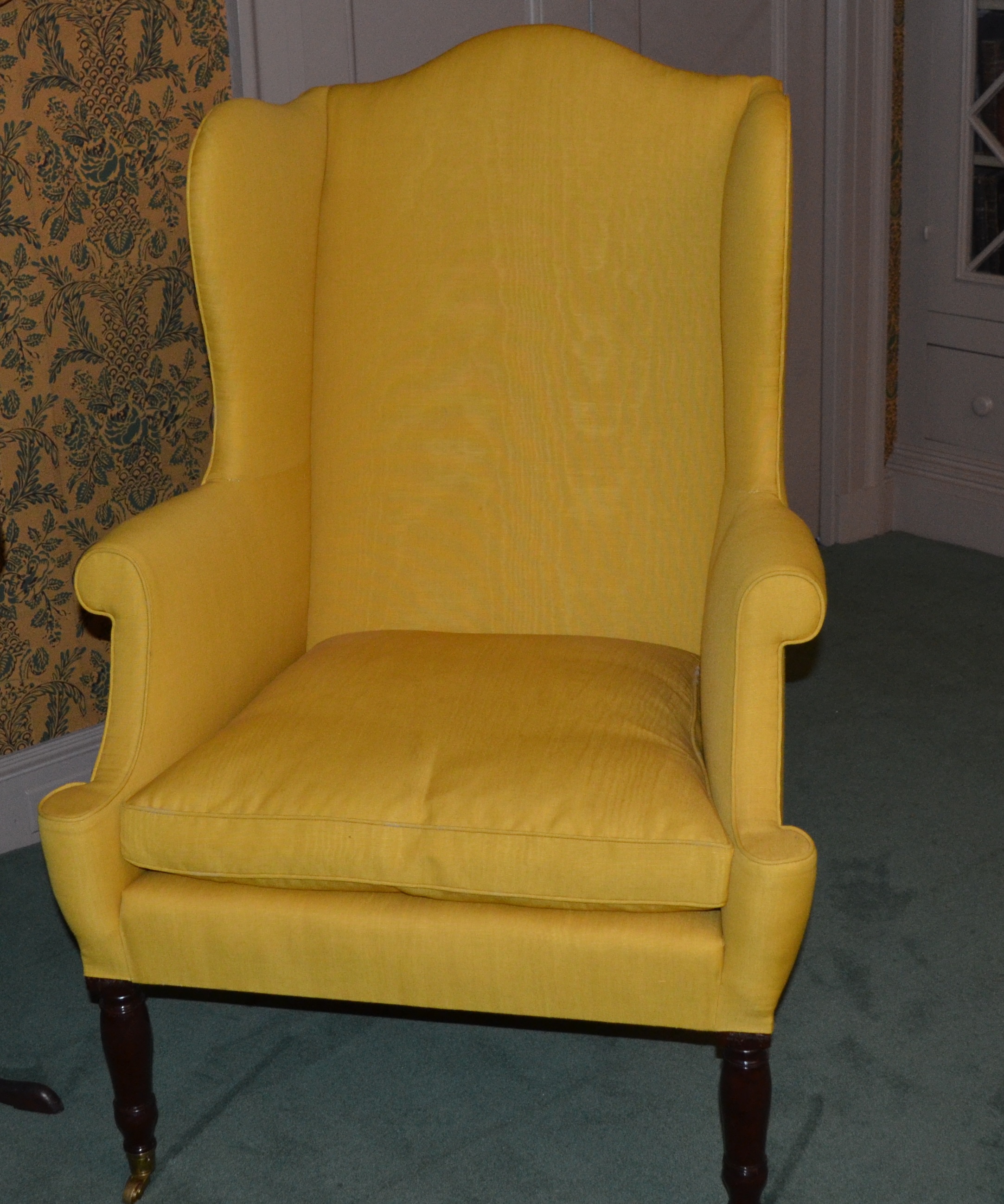 Easy Chair
The easy chair was typically found in bed chambers and was suitable for anyone who was frail or tired. In the last few years of his life a series of strokes left John Jay confined to the first floor of the house. A small bed chamber was added off Jay's office and he spent most of his time in these two rooms, making his office an appropriate location for an easy chair.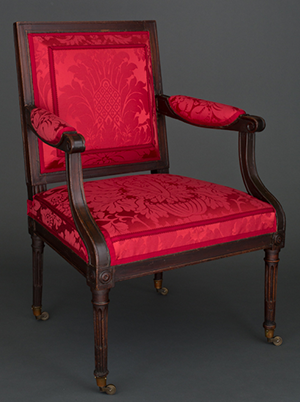 United States Senate Chairs
Twenty-six chairs were constructed for the First Federal Congress's United States Senate. John Jay Homestead owns four of these original chairs. They have undergone conservation treatment and re-upholstery before being returned to the Homestead for installation in John Jay's office.