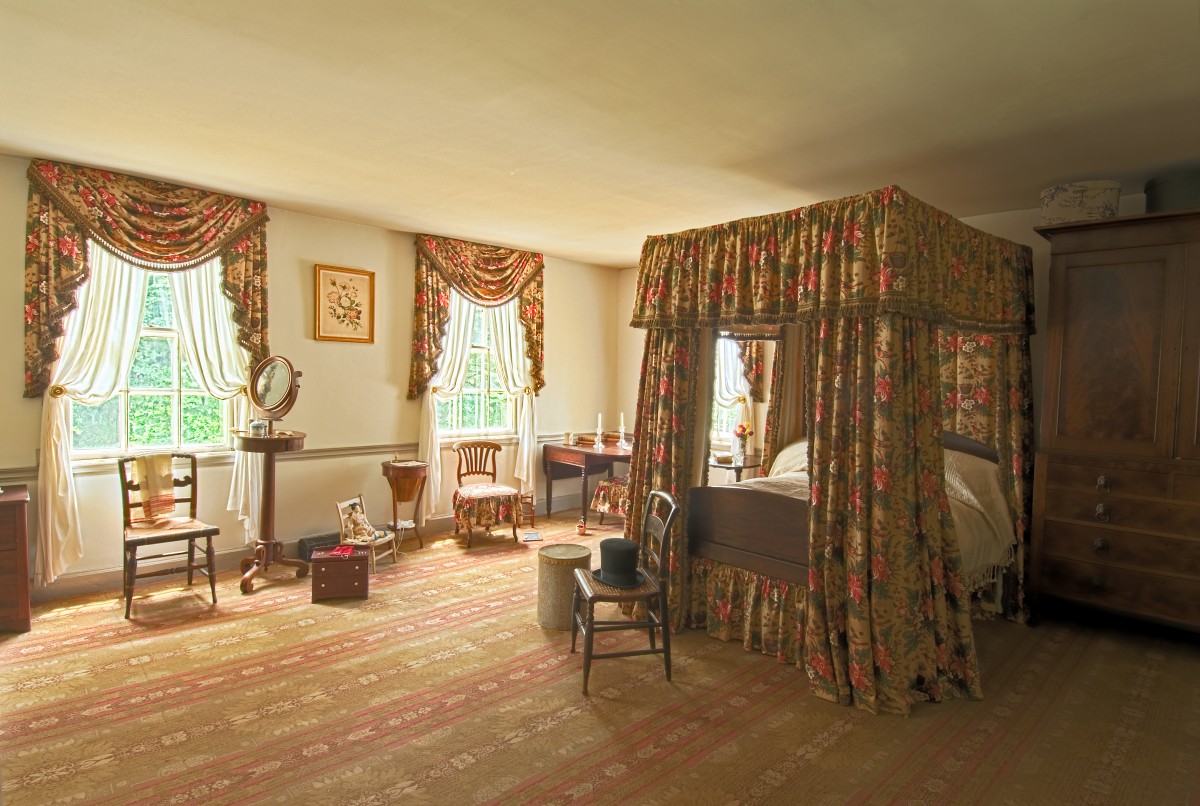 William married Augusta McVickar in 1812. The couple lived here with their five eldest children in John Jay's last years, keeping him company. When John Jay died, William inherited the house. He and Augusta seem to have redecorated the house early in the 1830s, and the style of the furnishings in this room are of that later period, the French-inspired Empire style.
William Jay was educated at Yale and studied law in Albany. Vision problems made it difficult for him to practice as a lawyer and he moved back to Bedford to work with his father on the family farm. In 1818 he was appointed a Westchester County judge, serving until 1843. A deeply religious man, he co-founded the American Bible Society. His fervent anti-slavery sentiment was rooted in his strong religious beliefs. He utilized his skill as a writer in tracts, addresses, and letters published in support of the abolition movement.
The one landscape painting in the room, Palazzo Della Regina Giovanna, Naples, is by the famous Hudson River School artist, Thomas Cole. It was commissioned in 1832 by Hickson Woolman Field, father of Eleanor Kingsland Field (Mrs. John Jay II). The view of the Bay of Naples shows the Island of Capri in the distance.
Off the bedroom is a small room, interpreted as a sitting room which Augusta might have used for letter-writing, reading, and perhaps conferring with staff. Over time, later generations of the family used this room as a nursery, a dressing room, and finally, as a bathroom when modern plumbing was installed.