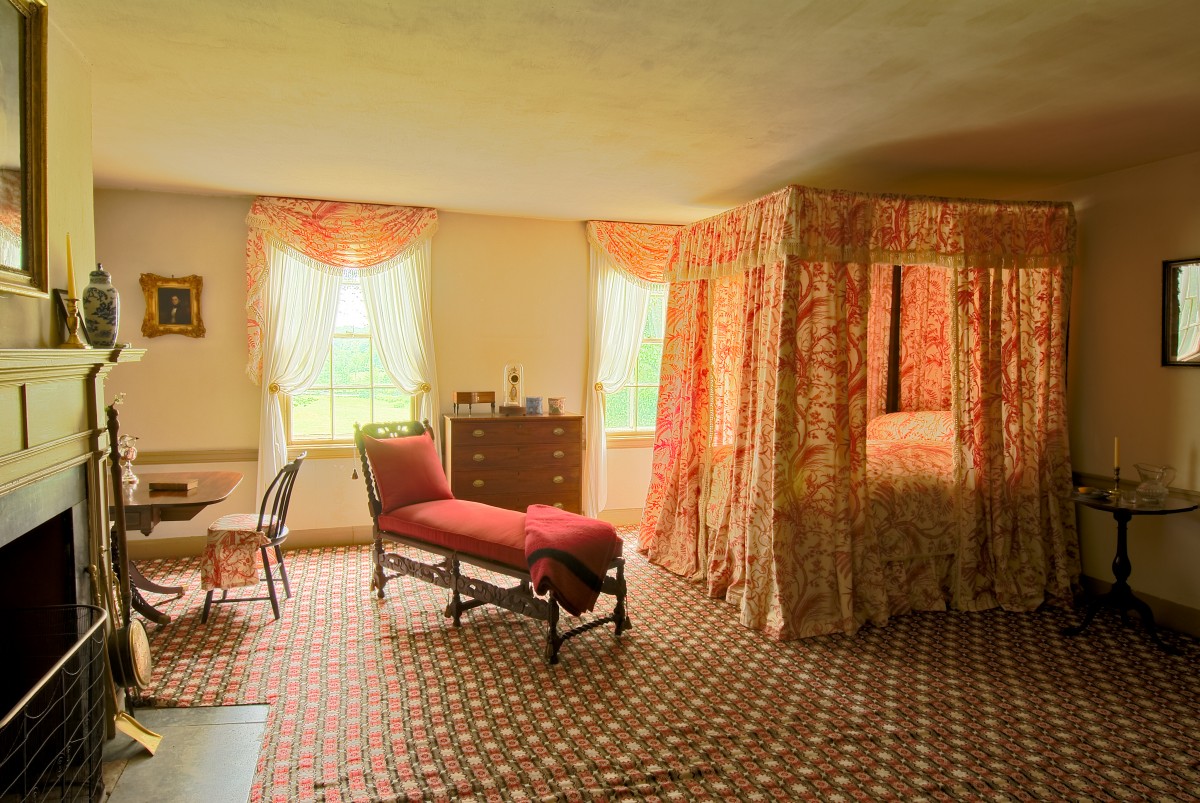 After twenty-seven years of marriage, during which John Jay was frequently away from home attending to his public duties, Sarah and John could finally devote themselves to each other and their family. Sadly, they occupied this bedroom together only a few months before Sarah's death in May, 1802, at the age of forty-six. Above the fireplace is a pastel of Sarah Jay and her two youngest children, William and Sarah Louisa. The pastel was drawn by James Sharples in 1798.
The bed in this room belonged to John and Sarah Jay. It was made in the 1780s. The bed hangings in this, as in all the bedrooms, are constructed with reproduction textiles designed using historic bed hangings as reference.
Keeping warm in cold weather was a challenge in a house like this. The only source of heat in the bedroom was the fireplace. A bed-warming pan would be used to take the chill off a cold mattress just before you went to bed for the night, and the curtains on the bed would help to keep out drafts.
Two landscapes displayed in this room, Distant View of the Fall of Lodore in Cumberland, and its mate, Fall of Lodore in Cumberland, were painted by John and Sarah's daughter Maria, who probably copied them from prints. Upper class young women of the time often developed their skills in art and music as part of a genteel upbringing. Maria and her sister Nancy were educated at the Moravian School in Bethlehem, Pennsylvania.