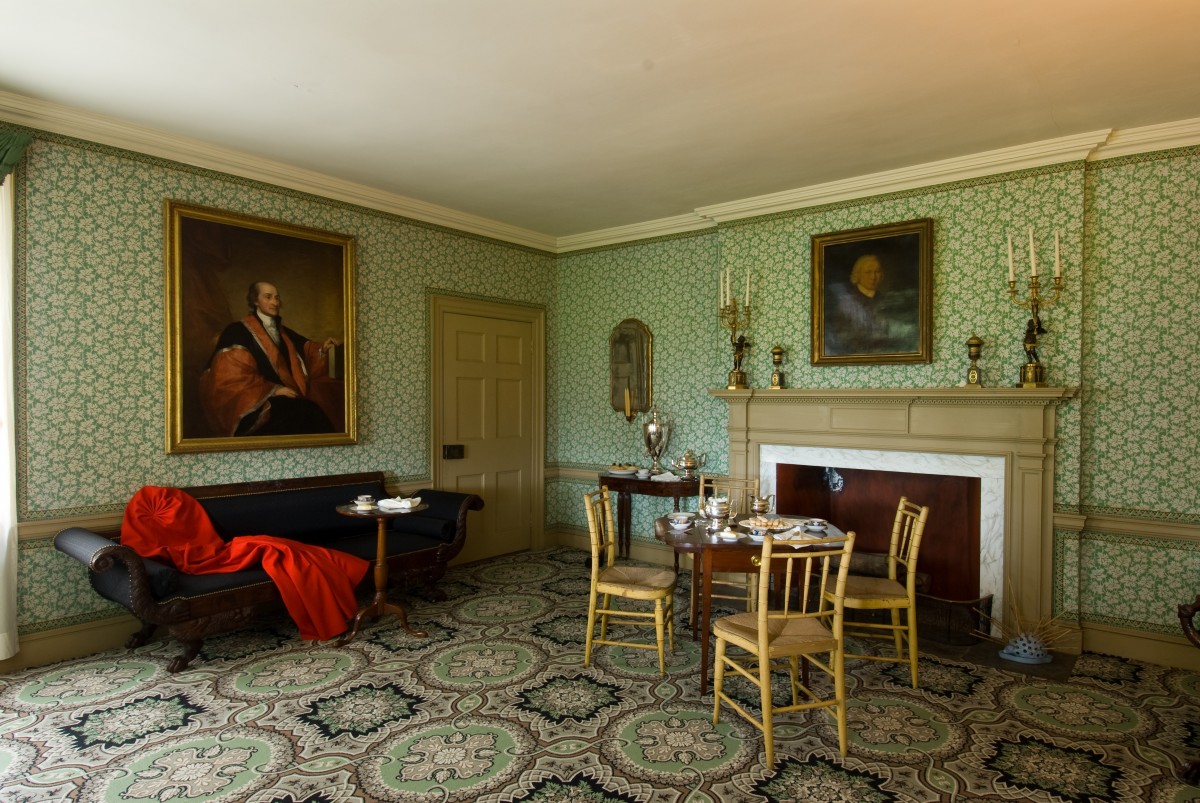 The Front Parlor is the more formal of two parlors in the house, and the place where many of its best furnishings would be displayed to guests. The room was used for receiving guests and other more formal occasions. Tea, coffee, or chocolate might be served here in the afternoon, and sometimes the piano might be played by a family member to entertain the group.
The room is decorated with portraits of Jay family members, including John Jay's father Peter, wife Sarah, and sons Peter Augustus and William. The portrait of Peter Augustus Jay, John and Sarah's elder son, was done in the late 1790s in charcoal and chalk; the artist, Charles Balthazar Julien de Saint-Memin, used a mechanical device called a physiognotrace. Peter Augustus Jay became a lawyer and inherited the Jay farm at Rye, where he built the house that is now the Jay Heritage Center. The portrait of William Jay, John and Sarah Jay's younger son, was painted by John Vanderlyn in 1819. William inherited the property at Bedford after his father died, and became one of America's leading abolitionists.
The focal painting in the room, above the sofa, is a copy of Gilbert Stuart's portrait of John Jay as Chief Justice. The original remains in the hands of the Jay family, and is on long-term loan to the National Gallery of Art in Washington.
This room also contains a bust of John Paul Jones by Jean-Antoine Houdon. It was one of sixteen plaster copies of the 1780 original marble bust. Jones presented these casts to friends including Washington, Jefferson, Franklin, and Jay. The original marble bust is at the US Naval Academy in Annapolis, Maryland.