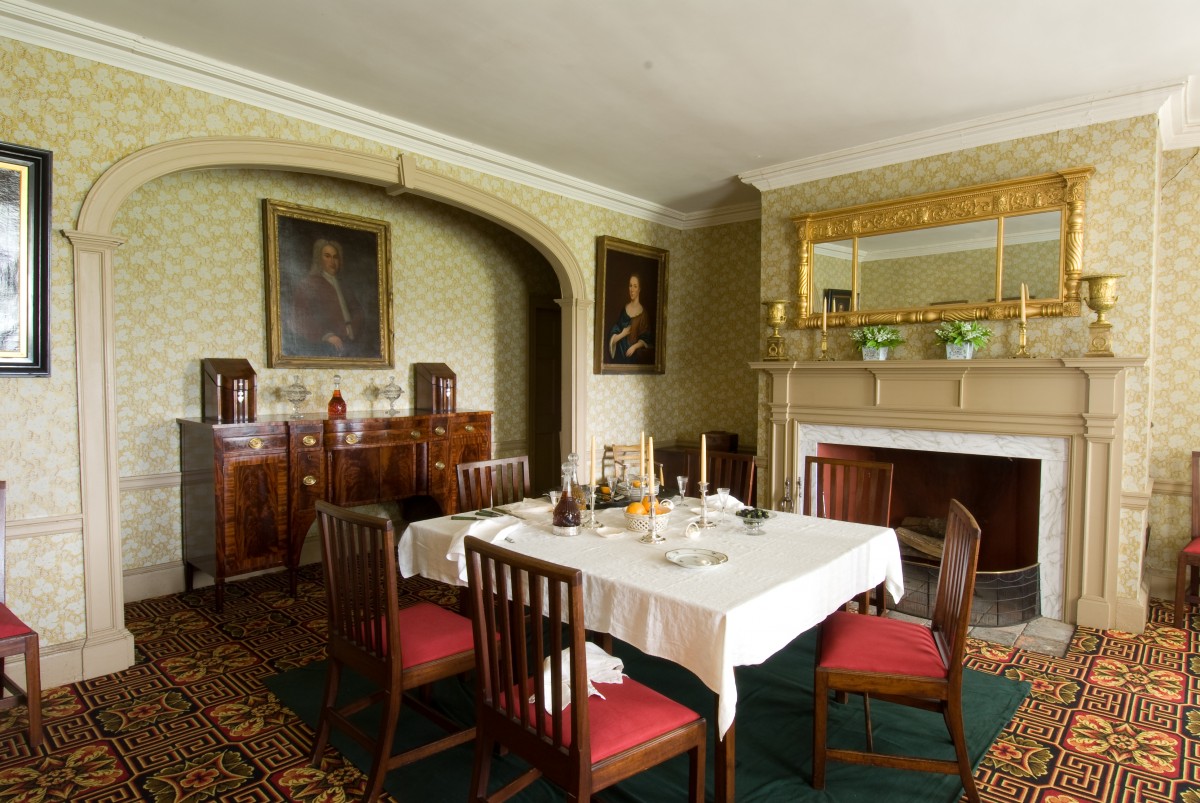 As a diplomat, John Jay and his wife were knowledgeable about formal entertaining, and Sarah Jay became a famed hostess. The mahogany table is a section of a larger table they had; another section of it is still in the possession of a Jay descendant. The twelve chairs are part of a larger set of twenty-four. The table is set with Chinese Export porcelain dishes decorated in gold and black with the "JJ" monogram at the center. They are believed to have been John and Sarah's wedding china, probably made in 1773.
Not all family meals were taken in the Dining Room; light meals were often taken in the Back Parlor. The main meal of the day would take place in the early afternoon, and much of the food was produced here on the farm. Other special grocery items, like spices, imported wines, and fresh seafood, would be shipped up from New York City.
In the rear alcove of the room, there is a door that leads to a service area. It led to the back of the hall where the kitchen and pantry were, and was used by staff as an inconspicuous way for them to get in and out of the room.
The wallpaper used in the dining room, parlor, and hall are each modern reproductions of wallpaper original to the house, discovered in the 1960s behind a bookcase in John Jay's Office. The carpet in this room, as in the rest of the house, is also a modern reproduction. None of the carpeting from Jay's lifetime survives, so we use representative patterns from the time period.