John Jay's Dress Sword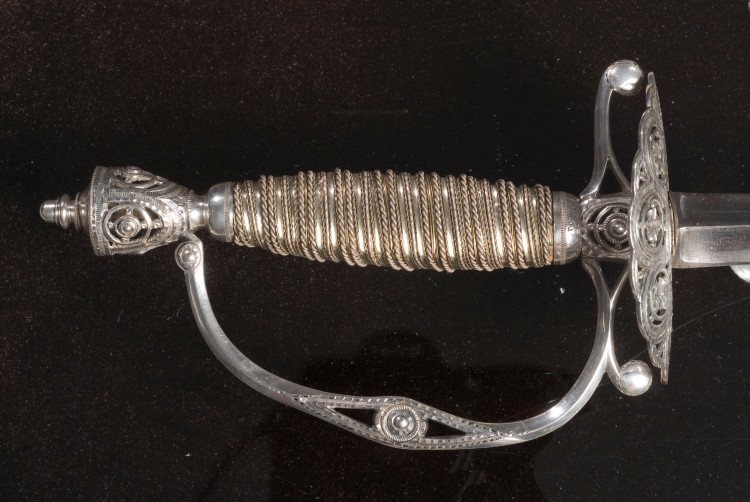 This beautiful example of English Neoclassical silverwork is the handle of John Jay's dress sword, which he is believed to have acquired when he was in London negotiating the Jay Treaty with Great Britain in 1794.
Stickpin Set with George Washington's Hair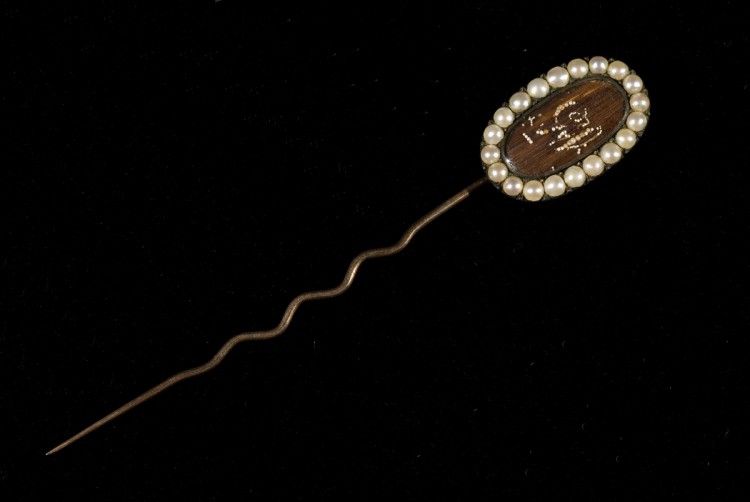 The oval bezel of this small stickpin holds a clipping of George Washington's hair. In 1778, Washington gave a lock of his hair as a remembrance to his friends, John and Sarah Jay, as they were leaving America for Spain, where John Jay was to serve as U.S. Minister Plenipotentiary. Years later, in 1794, Sarah Jay gave the lock of Washington's hair to her son Peter Augustus, who was accompanying his father to England for the negotiation of the Jay Treaty. Peter Augustus, at his mother's request, took the lock of hair to a London jeweler and had it set under glass in this stickpin.
John Jay's Court Suit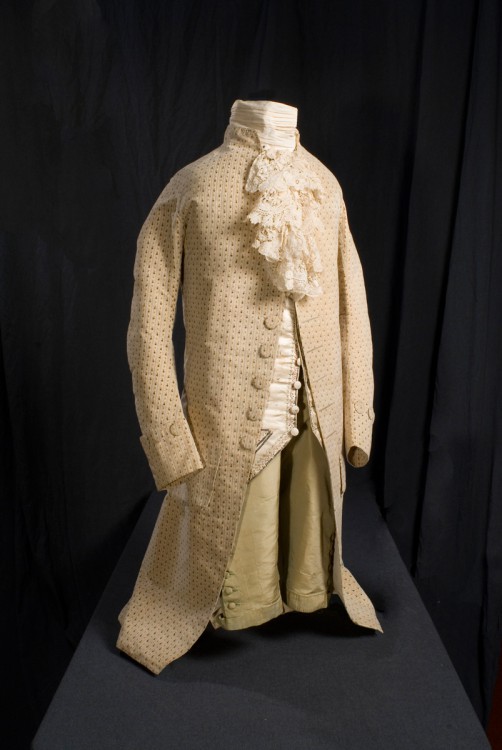 According to Jay family tradition, this silk suit, made in the French taste, was worn by John Jay on the day in 1782 when Benjamin Franklin introduced him to the Foreign Minister of King Louis XVI of France. Jay and Franklin were in Paris for the negotiation of the treaty that would end the Revolutionary War. The suit is very faded in color: when new, it was a light pastel green.
United States Senate Chair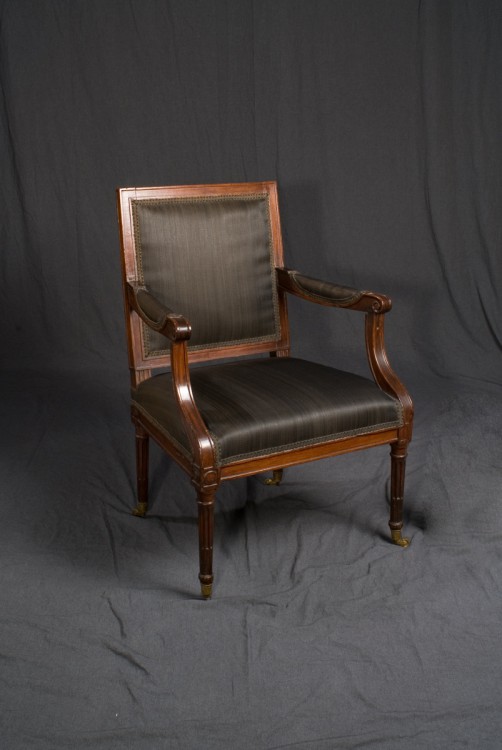 This is one of a set of twenty-six armchairs made around 1789 for use in the United States Senate Chamber in Federal Hall in New York City. After New York stopped being the national capital in 1791, it continued to be the state capital, and the chairs found a new use as part of the governor's furniture. Jay used the chairs during his two terms as governor, and was allowed to keep some of them by an act of the New York Common Council.
Celestial Globe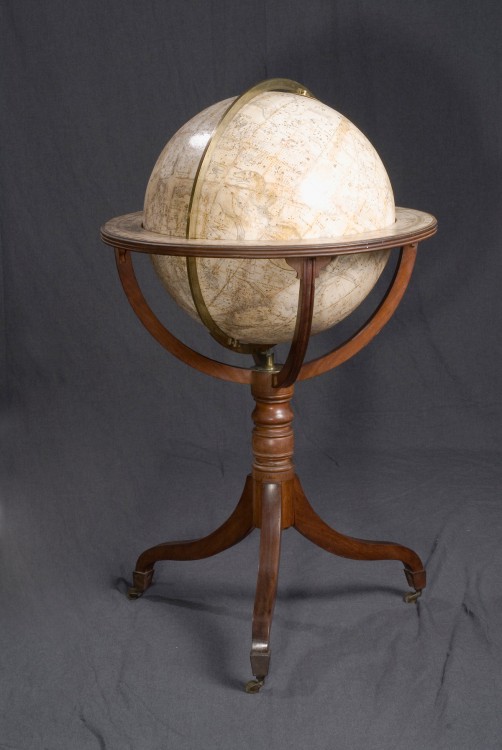 Like many gentlemen of his time, John Jay had scientific interests as well as political and historical ones. Jay had an interest in astronomy, and this was his celestial globe, illustrating the constellations. It was made by the Bardin brothers of London around 1800.
Wedding China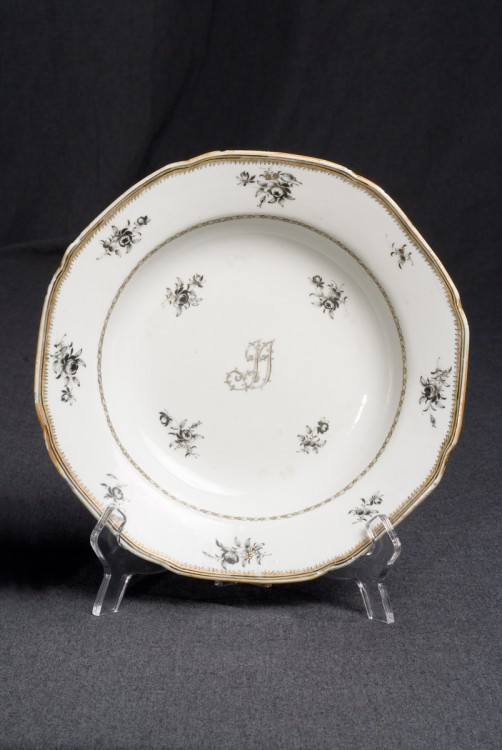 This Chinese export porcelain soup plate is part of John and Sarah Jay's wedding china. It was decorated with enamels and gold in Canton around 1773.
John Jay's Cylinder Top Desk
The cylinder-top desk was used by Jay while he was governor and then at the Homestead during his retirement. John Jay's desktop got heavy use as Jay was an active manager of his farm and a prolific letter writer. The desk was made in New York around 1790.