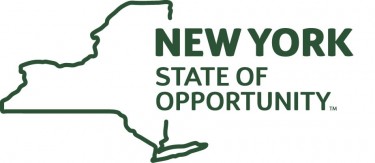 The State Park System is one of New York's greatest treasures. In July, 2010, New York celebrated the 125th anniversary of the creation of Niagara Falls State Park –the first state park in the nation. Today, the system has grown to 213 state parks and historic sites encompassing nearly 350,000 acres. New York's parks and historic sites provide affordable outdoor recreation and education opportunities to more than 62 million visitors each year.
These facilities contribute to the economic vitality and quality of life of local communities and directly support New York's tourism industry. Parks also provide a place for families and children to enjoy active and contemplative recreation, and promote healthy lifestyles and appreciation for the important history that happened in this state.
The Office of Parks, Recreation and Historic Preservation (OPRHP) is responsible for the operation and stewardship of the state parks system, as well as advancing a statewide parks, historic preservation and open space mission. The agency has an "all funds" operating and capital budget of approximately $200 million (FY2010-11 adjusted budget) and is staffed by 1,785 permanent and more than 4,200 seasonal responsible for operating an extensive network of public recreational facilities that includes 5,000 buildings, 28 golf courses, 53 swimming pools, 76 beaches, 27 marinas, 40 boat launching sites, 18 nature centers, 817 cabins, 8,355 campsites, more than 1,350 miles of trails, extensive utility systems, 106 dams, hundreds of miles of roads and 604 bridges.
New York's state park system has long been recognized as one of the best and most diverse in the nation. Among the fifty states, we rank first in the number of operating facilities and first in the total number of campsites. We are fifth in total acreage and third in total annual visitation. Attendance at Niagara Falls State Park is greater than that of Grand Canyon and Yosemite National Parks combined and more than twice as many people visit Jones Beach each year than visit Yellowstone. Niagara Falls is the oldest state park in the nation and Washington's Headquarters State Historic Site is the first property acquired with public funds for the express purpose of historic preservation and patriotic visitation.
John Jay Homestead State Historic Site is one of the six state historic sites and twelve parks administered by the New York State Office of Parks, Recreation and Historic Preservation–Taconic Region.
We encourage you to further explore New York State's rich history at our sister sites:
Clermont
Clinton House
Olana
Philipse Manor Hall
Staatsburgh