Announcements
***The phones at John Jay Homestead are down. Please click CONTACT US below for direct links to email for all staff. We apologize for any inconvenience***
Phones at Friends of John Jay Homestead do work. 
John Jay's Bedford House is open for tours Thursday through Saturday at 1, 2, and 3pm.
The 1pm and 3pm tours are the standard house tour.
The 2pm tour is our daily thematic tour. Please check the calendar for details.
The number of tickets available for each tour is strictly limited. We strongly recommend you purchase your tickets in advance.
The Carriage Barn Education & Visitor Center and our Discovery Centers are closed for the season.
What to do Today
Guided Tours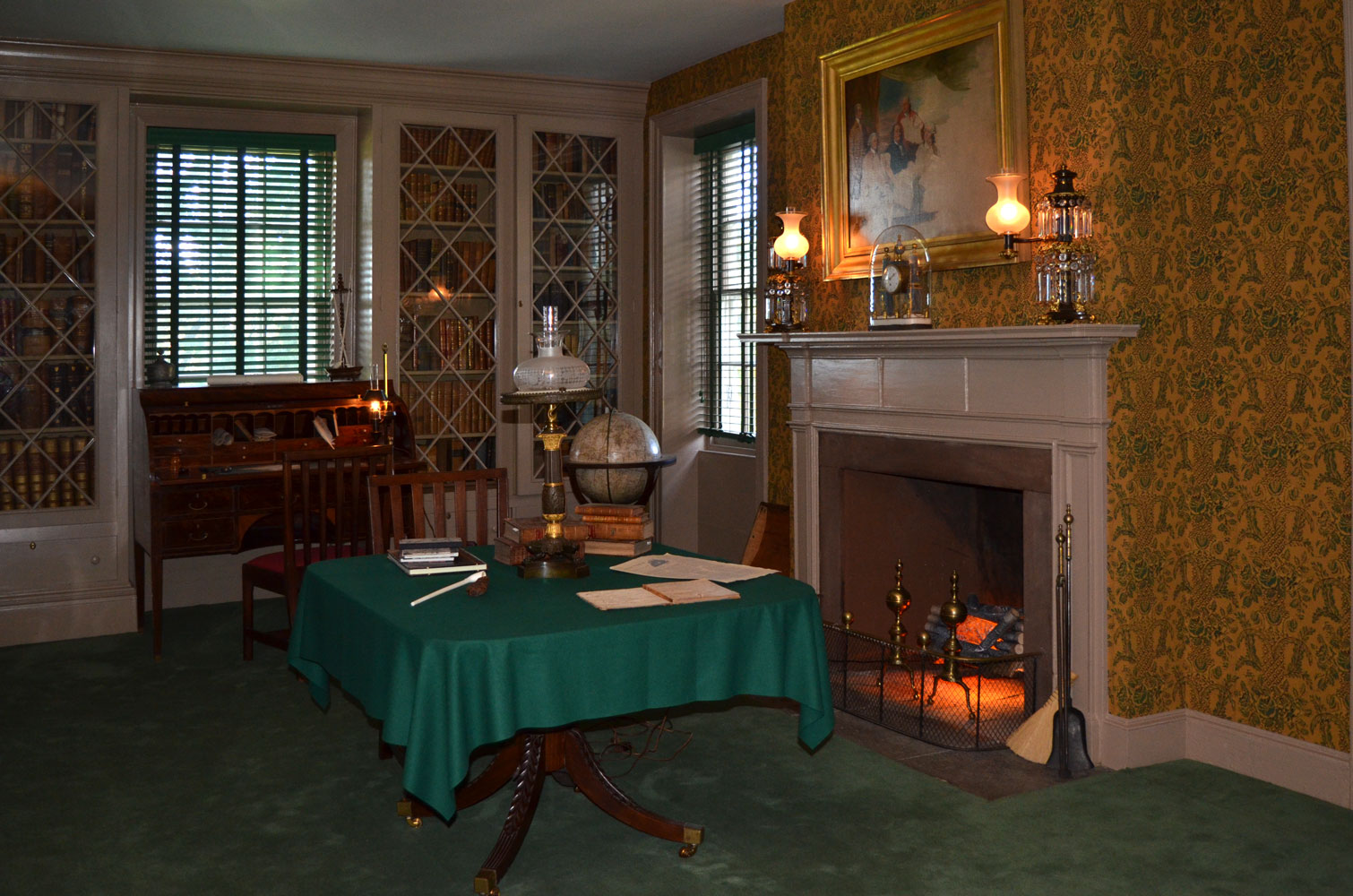 Open for a regular schedule of docent-led tours, historic Bedford House has been restored to reflect its 1820s appearance during John Jay's lifetime.
Buy Your Tickets
Upcoming Events
Object of the Week
The History of the War of 1741, by Voltaire (1758 edition)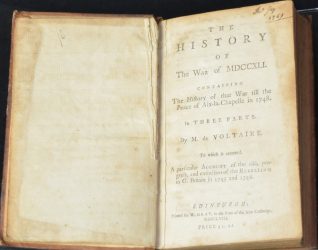 Happy Birthday Francois-Marie Arouet (11/21)! Arouet, best known by his pen name, Voltaire, was one of the most prolific writers of the 18th century. He wrote extensively on world history through a cultural, economic, and political lens while rejecting the traditional Christian framework that marked history books before his time. He also penned upwards of 50 plays, many of which gave voice to his philosophies. We have two books by Voltaire: The History of the War of 1741 (1758 edition) and The Age of Lewis XIV (1763 edition), as well as the Chefs-D'Oeuvre Dramatiques de Voltaire. The title page of The History of the War of 1741, pictured here, was inscribed by John Jay in 1759 when he was fourteen years old.
News